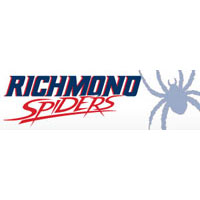 Davidson's Jack Gibbs scored 32 points to lead Davidson (10-2, 1-0) past Richmond (7-7, 0-1) in the teams' Atlantic 10 opener at Belk Arena on Saturday night.
Richmond shot 46.4 percent from the field and won the turnover battle (8-5), but Davidson answered every Richmond run with timely baskets leading throughout the game. The Wildcats entered the contest with the nation's third-ranked offense.
Kendall Anthony scored 15 points for the Spiders, moving him into ninth place all-time with 1,551 career points. It marked the fourth-straight double-figure scoring game as the Spiders' leading scorer. Anthony also tallied a season-high five assists with just one turnover.
Terry Allen was aggressive inside to score 14 points and tie his season with nine rebounds. T.J. Cline scored 13 points despite early foul trouble. The Spiders outscored Davidson, 38-30, in points in the paint.
"I thought we played aggressively and found some success inside," head coach Chris Mooney said. "But give Davidson credit for hitting their shots. They are a very good shooting team and really spread out your defense."
Gibbs scored 15 of his game-high 32 on five three-pointers, and also went 9-of-10 from the charity stripe. Tyler Kalinoski scored 21 points with four threes of his own.
The Spiders and Wildcats traded buckets through the first 10 minutes of play, with Cline's three-pointer bringing Richmond within 21-20 at the 9:01 mark. The Wildcats then slowly built a lead and exploded in the final few minutes, going up 45-29 before an Alonzo-Nelson Ododa three before half stopped Davidson's run.
Nelson-Ododa's three spurred a Spider run that extended into the second half as Richmond scored the first eight points of the second stanza for an 11-0 run that cut the DC lead to 45-40. Cline scored four points in the run and Anthony made a twisting layup.
However, a three from Kalinoski pushed the lead back to double digits and the Spiders could not claw closer than an eight-point deficit for the rest of the way.
Richmond returns for two home games in A-10 play, starting with George Mason on Thursday night at 7 p.m.on NBC Sports Network.