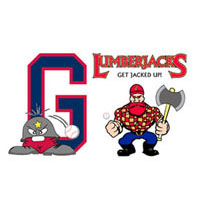 The Waynesboro Generals dropped their second straight home decision on Monday in a 7-3 loss to the Covington Lumberjacks at Kate Collins Field.
The Lumberjacks (6-3) jumped out to an early 2-0 lead in the second on an RBI triple by Kevin Wortman, who later came around to score on a wild pitch by Zach Williamsen (1-1).
A fourth-inning Ted Snidanko sacrifice fly pushed the lead to 3-0. A Colin Bennett RBI double in the bottom of the fourth brought the Generals (10-3) to within 3-1, and a Bennett RBI single in the sixth cut the deficit to 3-2.
Brent James scored on a passed ball in the seventh to make it 4-2 Covington, and a three-run 'Jacks eighth broke it open with a Cody Strong RBI single, a wild pitch that allowed Strong to score and another RBI single from Demetrius Moorer.
Eugene Vasquez scored on a ground ball double play off the bat of Rob Bennie in the bottom half of the eighth that made it 7-3 Covington. Waynesboro then went down in order in the ninth to end it.
Williamsen, a Nebraska-Omaha junior, gave up three runs on four hits, striking out four and walking one, in six innings of work for Waynesboro.
seton hall junior Luke Cahill (2-0) earned the win for Covington, giving up two runs on seven hits in five and two-thirds innings.
Waynesboro went 2-2 on its recent four-game homestand. The Generals next travel to Staunton for a game with their cross-county rival Braves at 7:30 p.m. at John Moxie Memorial Stadium.
More online at www.WaynesboroGenerals.net.