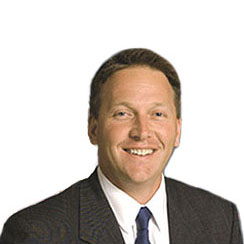 Virginia Foundation for Research and Economic Education (Va FREE) announced today that it has chosen Chris Saxman as the organization's next executive director.
Va FREE is a statewide advocacy organization that works through public policy to promote a competitive pro-business environment in the Commonwealth. In its mission, Va FREE is supported by a large number of companies, foundations and individuals, representing many different industry sectors across Virginia.
"I am excited to welcome Chris Saxman as Executive Director of Va FREE," said Jimmy Hazel of Angler Environmental, Va FREE Board Chairman. "Chris is a business person who also is well versed in the political process. Chris ably represented Staunton in the House of Delegates for many years and earned a reputation with his colleagues in the General Assembly as someone who comfortably and successfully worked across party lines. While in the House, Chris served as General Manager of his family's business, Shenandoah Valley Water Company and as Chairman of the International Bottled Water Association. Through these leadership positions, Chris has first-hand experience with the importance of how laws and regulations impact the business climate that plays such an important role in determining a company's success. Chris is the right leader for our organization, and I look forward to working with him," said Hazel.
"I want to thank the Va Free Executive Committee and Board Chair, Jimmy Hazel, for this wonderful opportunity," said Saxman. "Va FREE is an organization that has tremendous respect among elected officials across the Commonwealth and was a group whose voice carried great credibility with me while serving in the General Assembly. In recent months, the organization has been well served by the support of Bill Leighty and Bob Holsworth from DecideSmart who, along with Clayton Roberts, have managed the organization and allowed for a very smooth transition so that I am able to hit the ground running. It is this level of commitment which shows why Va FREE is such a well-respected, well-run organization. I am honored to have the opportunity to build on those efforts in leading the organization," said Saxman.
Saxman, a resident of Richmond, earned his B.A. in History from Washington and Lee University in 1987. Prior to this role, he served as a founding partner, along with former Delegate Brian Moran and Rob Jones, of New South Partners, a business consulting company.