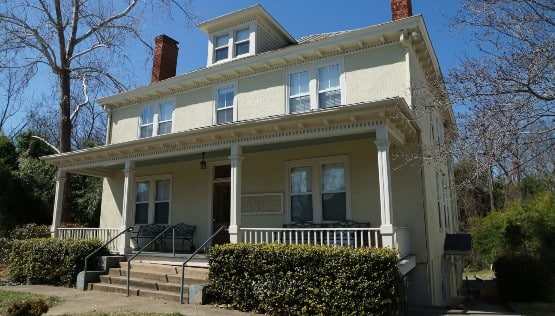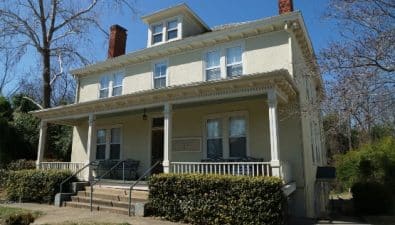 Dogwood Properties has been purchased by the Charlottesville Redevelopment and Housing Authority (CRHA).
Woodard Properties announced the sale of the 74 apartments and homes in 25 sites in Charlottesville yesterday. The purchase price was $10 million, estimated to be at least 30 percent below market value as a way to address continuing affordable housing needs. CRHA's current cost to build each unit is $300,000, but Woodard is selling each at a cost of approximately $135,000.
"The Charlottesville Redevelopment and Housing Authority is pleased to be partnering with Woodard Properties and the City of Charlottesville to ensure the long-term affordability of the Dogwood Properties. The CRHA looks to continue the work of the legendary civil rights leader Eugene Williams who founded Dogwood Properties and Mr. Keith Woodard who picked up the torch in 2007," CRHA Executive Director John Sales said.
Founded in 1980 by Williams, a local civil rights leader, Dogwood Properties was owned by Woodard Properties which was founded by Keith O. Woodard. The company supported the creation of unique affordable family housing in mixed-income neighborhoods and featured Victorian architecture.
The sale ensures that 74 apartments and houses, which are currently occupied by 171 residents, will remain affordable.
"Keith has done so much for this community, you can't say enough about him. And I am optimistic about this next step for Dogwood Housing," Williams said.
The city of Charlottesville initiated a $5 million in CRHA and will take on a 50 percent stake in Dogwood.
"This really is a historic action for the city in terms of the amount of properties. It's been many years, decades since we've engaged in an acquisition like this," City Councilor Michael Payne, who advocated for the acquisition, said.
The partnership between the city, Woodard Properties and CRHA "will extend the legacy of Dogwood Housing by maintaining high-quality, affordable homes in Charlottesville for generations to come," according to Payne.
The city's and CRHA's intention is to keep all the Dogwood Properties affordable in perpetuity.
"The Dogwood transaction is very important for the city as we seek to maintain and grow affordable housing in the city. This is a critical strategy for CRHA in an effort to expand its portfolio of affordable units," Charlottesville City Manager Michael Rogers said.
For 16 years, Woodard Properties CEO Anthony Woodard's team took pride in keeping Dogwood a safe and comfortable environment for families, so the sale is bittersweet.
"Woodard Properties is honored to be able to assist in CRHA's mission of providing affordable quality homes now and in the future, and to be a partner in ensuring that Eugene Williams' critical work is honored forever," Anthony Woodard said.
The company plans to stay in the business of affordable housing, including a mixed-use project at 501 Cherry Avenue which will feature affordable housing and affordable non-profit space.