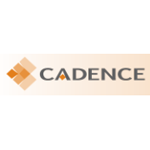 Cadence has built its business on creating new-to-the-world manufacturing technologies to make complex products the world has never seen.  The latest addition of innovative technologies includes a new LaserSwiss machining capability.  This novel technology combines 6-axis Swiss machining and laser cutting into one process.
Tube fabrication technologies have emerged as significant total cost drivers for critical components.  This combination of key tube fabrication technologies provides endless possibilities for complex tubing that were once deemed impossible through conventional Swiss machining alone.
LaserSwiss enables:
New product designs that were not able to be manufactured using prior technologies
Higher precision with less variation
Lower costs
"Cadence is committed to investing in highly technical solutions for our customers" stated CEO, Alan Connor. "LaserSwiss provides our customers with new product design possibilities in a way that yields lowest total cost.  That's a 'win-win' for everyone involved."
About Cadence, Inc. – Cadence imagines things others cannot, builds things others will not and delivers outcomes that simply make the world work better. We bring together people and solutions in ways no other company can. Hand to hand with our customers, employees, and shareholders, we are inventing new things using science and innovation to make an impact that matters. Cadence employs nearly 500 people worldwide with headquarters in Staunton, VA and other locations in Massachusetts, Pennsylvania, Rhode Island, Wisconsin, and the Dominican Republic.