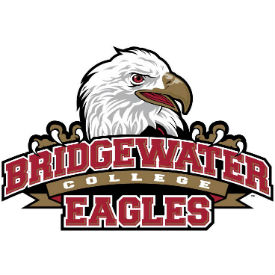 Bridgewater College head baseball coach Curt Kendall has been named the State Coach of the Year in voting by the Virginia Sports Information Directors Association (VaSID).
Also honored on the 2014 Small College All-State team were Bridgewater pitchers Robert Gallet and Kyle Henshaw. Gallet was named to the first team as a relief pitcher and Henshaw earned second-team honors as a starting pitcher.
Kendall led the Eagles to the ODAC Championship, the 12th during his coaching career, and a trip to the NCAA South Regional tournament. The Eagles advanced to the title game in the South Region before losing to Emory University, the eventual national runner-up. Bridgewater finished the year with a 36-14 record, the most wins in program history, and was ranked in the Top 25 in two season-ending national polls.
Gallet posted a 5-1 record with four saves and a 1.40 ERA during the 2014 season. He pitched 57.2 innings and allowed 52 base hits. He struck out 52 batters and walked just six. Gallet was a second-team All-South Region selection and was named to the South Region all-tournament team.
Henshaw finished the season with a 7-2 record, two saves and a 2.04 ERA. He pitched 66.1 innings and allowed 59 hits while striking out 59 and walking just nine batters. Henshaw was also a second-team All-South Region selection.
2013 VaSIDCollege Division All-State Baseball Teams
First Team
C – Rob Tomasulo, Lynchburg College
1B – Jacob Clifton, Roanoke College
2B – Lee Carneal, Hampden-Sydney College
3B – Michael Paul, Shenandoah University
SS – Billy Steel, Christopher Newport University
OF – Chris Aldridge, Newport News Apprentice School
OF – Keegan Dolan, Washington & Lee University
OF – Tommy Vitaletti, Christopher Newport University
DH – Nick Maiolo, Randolph-Macon College
UTIL – Adam Posey, Eastern Mennonite University
SP – Jake Perkins, Ferrum College
SP – Nick Santalucia, Christopher Newport University
SP – Darrell Thompson, Shenandoah University
RP – Robert Gallet, Bridgewater College
RP – Glenn McLaughlin, Randolph-Macon College
Second Team
C – Tyler Lundgren, Bluefield College
1B – Brian Belvin, Newport News Apprentice School
2B – Ryan McAlister, Eastern Mennonite University
3B – Nate Meiners, Randolph-Macon College
SS – Billy Arens, Shenandoah University
OF – Lincoln Evans, Lynchburg College
OF – Christian Hamlett, Hampden-Sydney College
OF – Spencer Wiles, Hampden-Sydney College
DH – Zac Russell-Myers, Bluefield College
UTIL – Taylor Davis, Averett University
SP – Bryan Bierlein, Christopher Newport University
SP – Kyle Henshaw, Bridgewater College
SP – Brandon Miller, Lynchburg College
RP – Jake Bram, Randolph-Macon College
RP – Sam Massie, Newport News Apprentice School
Player of the Year: Michael Paul, Shenandoah University
Co-Pitcher of the Year: Jake Perkins, Ferrum College
Co-Pitcher of the Year: Darrell Thompson, Shenandoah University
Rookie of the Year: Nick Maiolo, Randolph-Macon College
Coach of the Year: Curt Kendall, Bridgewater College