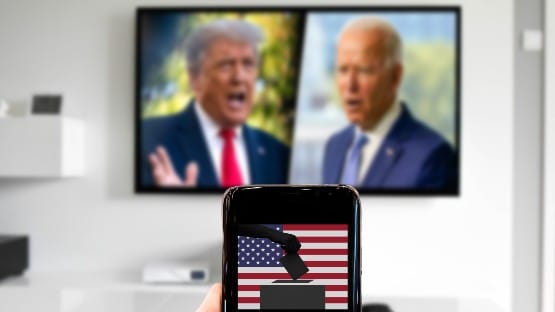 Sen. Tim Kaine is calling out the House GOP for its nonsense push to impeach President Biden without even knowing what they'd impeach him for.
You can guess where Sixth District Republican Ben Cline is coming down on this.
"The White House continues to stonewall our investigations into the Biden Family Corruption & Americans deserve the truth in its entirety. @SpeakerMcCarthy made the right call in launching this impeachment inquiry in @JudiciaryGOP & we'll follow the facts wherever they lead," Cline wrote on Twitter in reference to the announcement from McCarthy, which is confusing in that, you know, what are they looking to impeach Biden for, exactly?
Not even McCarthy seems to know.
"These are allegations of abuse of power, obstruction and corruption, and they warrant further investigation by the House of Representatives," McCarthy said, leaving out one important detail.
"Usually you do an impeachment to hold somebody accountable for bad behavior. That's what an impeachment is. He's described impeachment as a fishing expedition. He doesn't even, I think, have confidence that there's bad behavior," Kaine told reporters on a conference call on Wednesday, the "he" referred to there being McCarthy, who announced the opening of an impeachment inquiry this week entirely because the Trump sycophants in the House GOP caucus threatened his job as House speaker if he didn't.
"He says, We're doing an impeachment so we get answers to questions. That's really not what impeachment is for. There are other ways to get answers to questions," said Kaine, a Democrat, though you don't have to be a Democrat to think the House might actually need evidence that Biden has done something wrong to justify going the impeachment route.
"The notion that they're launching an impeachment inquiry, and the speaker is even saying, well, we don't really have evidence, we don't really have a case, but maybe the inquiry will get us some answers, is highly unusual. I'm not aware of any other impeachment inquiry in the in the history of the House that has been premised upon not bad behavior, but a desire to get answers," Kaine said.
Kaine is being nice there. It's not a "desire to get answers," but rather politics, and not even good politics.
How you can tell that is guys like Cline can't point to anything specific as justification for doing anything more than continuing to waste their time and your tax dollars trying to find something to use to provide cover for the dozens of indictments of former president Donald Trump.
The best Cline has been able to do came in this follow-up tweet: "The White House is pressuring Big Media to 'ramp up' scrutiny against our impeachment inquiry into Joe Biden. No surprise here. They can try to cover for the Biden Family, but that won't stop us from finding out the truth."
That's still nothing there from Cline, par for the course for the nothingburger push from the House GOP, which is clearly just running interference for the Trump presidential campaign.
As was the case back on Jan. 6, 2021, when more than 100 House GOP members, including Cline, voted to decertify the 2020 presidential election mere hours after the Trump-led attempted coup that sent members of Congress and then-Vice President Mike Pence into hiding at the threat of their lives.