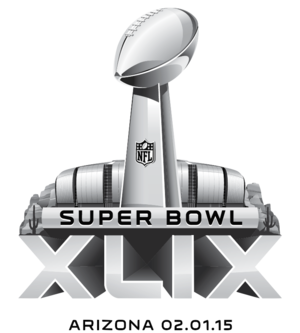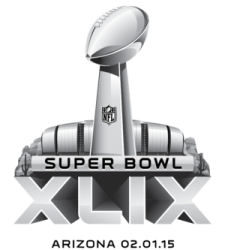 Marshawn Lynch, Beast Mode, has a career as a wrestling heel awaiting once he hangs up the spikes. Dude can fake outrage and move the needle on T-shirts, sweatshirts and hats with the best that Vince McMahon can put together, that's obvious.
His Beast Mode apparel has been selling out online and at a pop-up store in Scottsdale, Ariz., not far from where he has been playing the media for scads of free pub in the walkup to the Super Bowl.
"I'm just here so I don't get fined," "You know why I'm here," then that crazy rant that ended with him saying he was going to stare at reporters like they were staring at him, add it all up, and you've got "Beast Mode" as the NFL's answer to McMahon's "Beast Incarnate."
Actually, WWE champ Brock Lesnar doesn't have the mic skills that Lynch has been displaying. (Lesnar needs a mouthpiece, Paul Heyman, to help him get his character over with fans.)
As McMahon's promotional antics have long since demonstrated, people like the bad guy, and want to dress like him, which is how it ended up that "Stone Cold" Steve Austin, Dwayne "The Rock" Johnson and "The Best in the World" CM Punk became anti-hero merchandise superstars over the years.
"Beast Mode" is just following in that great tradition, doing everything but giving the NFL a double-Stone Cold salute as he played Super Bowl media week to his personal enrichment.
Good on him in that respect. Makes what was coming across as extraordinarily awkward interactions between Lynch, the media and by extension the NFL come into the realm of making sense.
When it was just a guy scowling at the media about having to answer their stupid questions, he came across almost as a psychopath.
Now it's clear that it ain't nothing personal, just business, baby.
– Column by Chris Graham