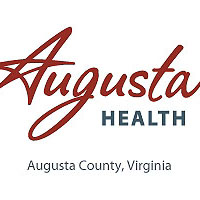 The Big Squeeze, a hypertension screening and education program designed to lower blood pressure readings throughout the community, will begin in November and continue throughout 2015.
Big Squeeze events will be held every other month at four community locations—at the valley mission in Staunton and Casa de Amistad in Waynesboro during the odd months and at Booker T. Washington Community Center in Staunton and Rosenwald Community Center in Waynesboro on the even months.  The first four events scheduled are:
Valley Mission, Staunton—Wednesday, November 5, 5-6 pm
Casa de Amistad, Waynesboro—Wednesday, November 19, 5-6 pm
Booker T. Washington Center, Staunton—Tuesday, December 2, 6-7 pm
Rosenwald Center, Waynesboro—Tuesday, December 16, 6-7 pm
In addition to blood pressure screening, information on health topics—such as eating healthy on a budget, maintaining a healthy weight and easy ways to exercise—will be provided.  During the November and December events, free flu shots and colon cancer test kits will be available.
"Over the past few months, we've worked together with the Parks and Recreation staff in Staunton and Waynesboro, and the staffs at valley mission and Casa de Amistad, to create a program that will become a part of their communities, and help people live healthier lives.  We all want to prevent illnesses like heart disease and stroke, and we all believe this program can do that through awareness and education," says Krystal Diehl, M. Ed, CHES, Health Educator at Augusta Health.  "Managing chronic disease, and specifically heart disease, was a health priority identified in the Community Health Needs Assessment.  It's been a great experience to work with community partners on this project to help meet this need."
The Big Squeeze program is funded by the Community Benefit Committee of the Board of Directors at Augusta Health.
Augusta Health is an independent, nonprofit community hospital whose mission is to promote the health and well-being of our community through access to excellent care.  Named one of the 100 Top Hospitals in America by Thomson Reuters in both 2011 and 2012, Augusta Health also has been nationally recognized by HealthGrades as one of America's 100 Best Hospitals for clinical excellence and patient safety for the last three consecutive years.  For more information about Augusta Health, its programs or its services, please contact public relations at 540.245.7329 or visit our website, www.augustahealth.com.