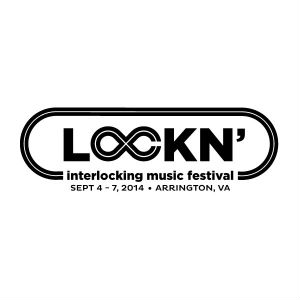 As thousands of people converge at Lockn' Music Festival, AT&T* is boosting network capacity to help its customers have a great wireless experience.  The Lockn' Music Festival takes place annually on Oak Ridge Farm in Arrington, VA, at the foot of the Blue Ridge.
The company has deployed two Cell on Wheels (COWs), to accommodate expected increased wireless network demands from high concentrations of smartphone users in Arrington. The augmentations will help improve reliability and data speeds as the event runs through September 7.
An incomparable celebration of everything the region has to offer from food to beverage to the stunning beauty of its location, Lockn' has quickly become one of the most talked about festivals of the year. This year's festival features Tom Petty & The Heartbreakers in their only area appearance, The Allman Brothers Band in their last festival appearance ever, Willie Nelson, Grace Potter & the Nocturnals, Wilco and many other world-class artists.
"Events like Lockin' Music Festival generate memorable experiences that our customers will want to share with friends and family through text messages, photos, status updates on social networks and calls from their mobile devices," said J. Michael Schweder, President of AT&T Mid-Atlantic. "We've deployed a team of network engineers that's hard at work on local enhancements to help provide great connectivity, solid coverage and fast speeds."
AT&T is building its network for speed, reliability and overall performance.  AT&T made strategic network architecture decisions as the company planned for 4G – taking into account what services customers would want down the line, and how they could be best served.
AT&T's focus to deliver the best possible mobile Internet experience goes beyond 4G to embrace additional connection technologies. AT&T owns and operates more than 34,000 AT&T Wi-Fi Hot Spots at popular restaurants, hotels, bookstores and retailers, and provides access to more than 1 million hotspots globally through roaming agreements.  Most AT&T smartphone customers get access to our entire national Wi-Fi network at no additional cost, and Wi-Fi usage doesn't count against customers' monthly wireless data plans.***
Over the past six years (2008 to 2013), AT&T invested more than $140 billion into its wireless and wireline networks, when you combine capital investment and acquisitions of spectrum and wireless operations. Over the past six years, AT&T has invested more capital into the U.S. economy than any other public company. In a September 2013 report, the Progressive Policy Institute ranked AT&T No. 1 on its list of U.S. "Investment Heroes."
For more information about AT&T's coverage in Arrington or anywhere in the United States, consumers can visit the AT&T Coverage Viewer.  For updates on the AT&T wireless network, please visit the AT&T network news page.