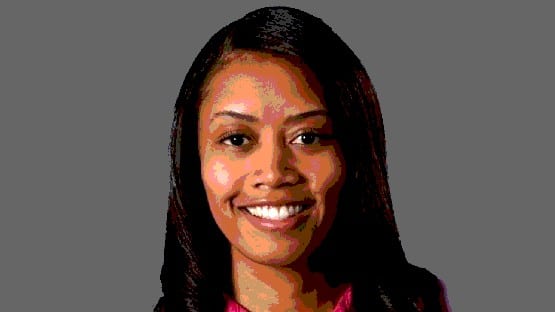 Armani Dawkins, late of Oklahoma, where she was the deputy AD for sports administration, has been hired at UVA to the job of deputy AD for competitive excellence.
That one sounds like an important job, and according to a press release announcing her arrival at UVA, the school notes that Dawkins will be responsible for day-to-day oversight of student development, departmental strategic planning and serve as the departmental Title IX coordinator.
Dawkins replaces Kim Record on the UVA athletics executive staff. Record recently accepted a position with the A-10 as senior associate commissioner.
Among the responsibilities for Dawkins at UVA, she will be the sport administrator for the UVA women's basketball and men's lacrosse programs, and she will provide additional leadership and support to head coaches and student-athletes in all sports.
One other role for her: Dawkins will also represent Virginia as its senior woman administrator to conference and NCAA governance groups.
"I am deeply honored, humbled, and excited to be joining the University of Virginia athletics department," Dawkins said. "I would like to thank Carla Williams for inviting me to be a part of her executive leadership team. Her forward-thinking approach, and unwavering commitment to academic and athletic excellence, is simply exemplary."
At OU, Dawkins served as a member of the executive leadership team and was responsible for the supervision of head coaches and management of the sport administrator program for all 21 varsity sports.
Dawkins was also Oklahoma's senior woman administrator, which included the oversight of roster management, gender equity, risk management, diversity, equity and inclusion (DE&I), and monitoring NCAA governance issues while contributing to the University's position on new NCAA legislation.
"We are thrilled to have Armani joining us here at UVA," Williams said. "She brings a wealth of knowledge and experience to our team and most importantly, she combines those skills with very valuable intangibles. Her humility, strong passion for excellence and collaborative mindset are just a few traits that fit perfectly and will be tremendous assets for our coaches, staff and student-athletes. She and her family will be great additions to the University and Charlottesville communities."