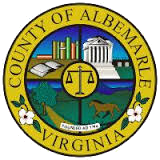 Albemarle County Fire Rescue is pleased to announce that they are the recipients of a nearly $100,000 grant from FEMA's Assistance to Firefighters Grant Program for enhancing fire protection and safety in low income and impoverished areas of our community.
In research conducted by the Albemarle County Fire Rescue and the Department of Social Services, residential fires in poverty areas were found to account for 63% of the residential fires in the County since 2011. Furthermore, 100% of the civilian casualties from residential fires since 2011 were in poverty areas. According to studies, an absence of smoke alarms coupled with a lack of exit planning are the primary reasons for these numbers.
"We are thrilled to have been awarded this grant. Fire prevention and safety efforts within Albemarle County have been a priority for several years," said Albemarle County Fire Rescue Chief Dan Eggleston. "By combining efforts of a smoke alarm installation program and home safety surveys and inspections, with escape planning and fire drills we can maximize the safety gains, reduce incidences, and increase favorable outcomes."
The program, Project RISK (Residential, Inspections, Smoke Alarms, Knowledge) that this grant will fund will utilize a door-to-door campaign that addresses smoke alarm installation and awareness, escape planning, and fire drills in the poverty areas of Albemarle County. Additionally, the project will train and utilize existing and newly established partnerships in presenting home escape planning. The project also includes a communication/messaging phase and educational presentations.
"We were thrilled to partner with Albemarle County Fire and Rescue on this grant and look forward to its implementation," said Kathy Ralston, Director of Social Services. "Our combined efforts will support an interdepartmental initiative that focuses on prevention of poor outcomes in the parts of our community that are the most vulnerable."
"I congratulate the Albemarle Fire Department on receiving this fema grant, and thank them for their continued service to the Commonwealth," Senator Warner said. "This funding will allow our first responders to better protect their communities, and help put an end to many preventable disasters."
To learn how you can volunteer to help with Project RISK, visit www.acfirerescue.org or call 434-296-5833.