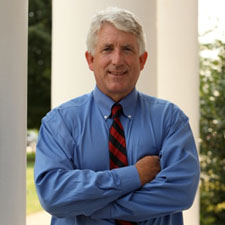 Attorney General Mark Herring has been elected by his fellow attorneys general to serve as vice-chair of the National Association of Attorneys General (NAAG) Southern Region. The election was made official at the annual meeting of NAAG and is effective today, June 6, 2014. Attorney General Herring will serve a one year term and Attorney General Luther Strange of Alabama will serve as chair of the region.
"From the scourge of heroin addiction and overdose to the economic opportunities of new energy sources, Southern states have unique legal issues that will require collaboration, cooperation, and strong regional partnerships," said Attorney General Herring. "I am honored that my colleagues have chosen me to serve as a regional leader in NAAG. I look forward to working with them to deliver the highest-quality legal work, defend the interests of our people, and position our states and region for success."
In April, Attorney General Herring attended the annual meeting of the Southern Region which included seminars and discussions on combating prescription drug abuse, energy issues, and the impact of the BRAC process. NAAG Southern Region includes the states of Alabama, Arkansas, Florida, Georgia, Kentucky, Louisiana, Mississippi, North Carolina, South Carolina, Tennessee, Texas, Virginia, and West Virginia.
The membership of the National Association of Attorneys General (NAAG) is comprised of the attorneys general of all 50 states, the District of Columbia and the Commonwealths of Puerto Rico and Northern Mariana Islands, and the territories of American Samoa, Guam and the Virgin Islands. NAAG's mission is to help these 56 attorneys general fulfill the responsibilities of their office and to assist in the delivery of high-quality legal services to the states and territorial jurisdictions.