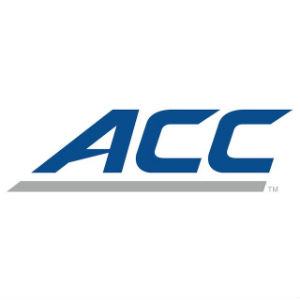 Going into the start of ACC play last weekend, it looked like it was really a tale of two conferences: Duke, UVA and Louisville in the one, and everybody else in the other.
You could have further broken things down to have Notre Dame, North Carolina, maybe Syracuse at the top of the second grouping, and left Virginia Tech, Boston College and Wake Forest down at the bottom, with a muddle in the middle, and had your complete picture.
So two weeks in, how do things look now?
Not at all like we'd thought.
UVA is 3-0 in conference play, and will rise to #2 in the national polls when they come out on Monday, as one of two remaining unbeatens, with top-ranked Kentucky. The Cavs have been tested of late, though, winning their final non-conference game, at home against Davidson, by 11, after trailing by as many as 12 at one point, then winning their ACC opener at Miami in two overtimes, taking control late at home against N.C. State, then repeating that trick in a late win at Notre Dame.
But while nothing has been easy for Virginia lately, Duke and Louisville have had it so tough that they now have losses on their ledger, Duke at N.C. State on Sunday, Louisville at North Carolina a day earlier, after both had struggled to get wins at bottom-feeder Wake Forest.
Syracuse, meanwhile, is still unbeaten in conference play, albeit with a weak-to-date ACC schedule.
Notre Dame got a nice win on the road at UNC before losing at home to Virginia. North Carolina's W over Louisville came after that loss to the Irish.
The only thing that has gone somewhat according to form is that Boston College and Virginia Tech have played down to expectations to this point, but even that hasn't been as simple as it could have been, at least with Virginia Tech giving Syracuse everything it could in a two-point home loss last weekend.
Our inaugural 2015 ACC Power Rankings
1. UVA (15-0, 3-0 ACC)
2. Duke (14-1, 2-1 ACC)
3. Notre Dame (15-2, 3-1 ACC)
4. Louisville (14-2, 2-1 ACC)
5. North Carolina (12-4, 2-1 ACC)
6. N.C. State (12-5, 3-1 ACC)
7. Syracuse (12-4, 3-0 ACC)
8. Miami (11-4, 1-1 ACC)
9. Wake Forest (9-8, 1-3 ACC)
10. Clemson (9-6, 1-2 ACC)
11. Pitt (11-5, 1-2 ACC)
12. Georgia Tech (9-6, 0-3 ACC)
13. Florida State (9-7, 1-2 ACC)
14. Virginia Tech (8-7, 0-2 ACC)
15. Boston College (7-7, 0-3 ACC)