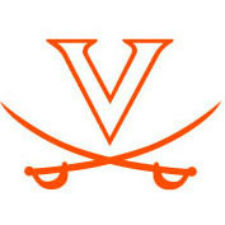 No. 11 Virginia (10-8) will host No. 18 Princeton (12-6) on Sunday (May 9) at 4 p.m. at Klöckner Stadium in Charlottesville, Va., in the second round of the 2014 NCAA Women's Lacrosse Championship.
The No. 11 Virginia women's lacrosse team earned a first-round bye as one of the top-six seeded teams in the tournament. Princeton advanced to the second round after rallying to earn a 16-13 victory over Penn State on Friday.
Virginia is 29-22 in the NCAA Tournament with 13 semifinal appearances, eight trips to the national championship game and three NCAA Titles (1991, 1993, 2004). Last season, the Cavaliers won a pair of games to advance to the quarterfinals before falling to eventual-national champion North Carolina.
After starting the season 4-6, Virginia has won six of its last eight games, including victories over No. 9 Notre Dame, No. 6 Boston College and No. 7 Duke. The Cavaliers' two losses during that span have both come against the NCAA Tournament's top-seed, Maryland.
Virginia leads the all-time series against Princeton, 17-16. The two teams have a 3-3 record against one another in NCAA Tournament games with Princeton defeating UVa in the 2003 national championship game and Virginia clinching the 2004 title with a win over Princeton.
Virginia is averaging 14.22 draw controls per game while Princeton averages 11.55. Virginia averages 10 saves per game while the Princeton's goalkeepers have combined to average 6.6 per game. Virginia is averaging 13.5 goals per game while Princeton averages 12.24. Virginia is allowing 11.67 goals per game while Princeton is holding opponents to 8.96 per game.
During the March 15 regular-season meeting between the two teams, an unranked Princeton squad upset No. 6 Virginia, 15-13. With the game tied at nine with 22:53 remaining, Princeton went on a 4-0 run to take a 13-9 lead with 15:07 remaining. The Tigers held at least a two-goal advantage the rest of the game. Princeton won 17 draw controls to Virginia's 12, including having a 10-6 edge in the second half. Virginia was 6-of-10 on free position shots. Virginia was 2-of-6 on clears in the first period and turned the ball over six times in the first half. Princeton was 8-of-9 on clears in the game. Senior Liza Blue (Butler, Md.) and junior Morgan Stephens (Olney, Md.) each scored four goals for the Cavaliers while junior Courtney Swan (Vero Beach, Fla.) posted a hat trick in the second half. Princeton had a balanced attack, with six different players having a multi-goal game. Sarah Lloyd led the Tigers with four goals. Alexandra Bruno had five points with three goals and two assists.
Blue, who scored five goals in the ACC Quarterfinal game against Maryland, leads the team with 50 goals. Blue, who has a 24-game goal-scoring streak that dates back to last season, has scored at least a hat trick in three of the last five games.
Swan, a second-team All-ACC honoree, is fourth in the ACC and 16th in the nation in draw controls, averaging 4.78 per game. Her 86 draw controls this season is already the second-highest single-season total in program history with her 2013 total of 83 now ranking third. Swan is 11 draw controls shy of tying the single-season mark of 97 set in 2010 by Brittany Kalkstein. In just three seasons, Swan's 177 career draws currently ranks third in the Cavalier record book. She is 18 draws shy of tying Lauren Aumiller (2000-03) for second place with 195.
Colgan, a first-team All-ACC honoree, is ranked sixth in the nation and leads the ACC in saves per game, averaging 10.0 per contest. Colgan has logged double-digit saves in each of her last six games. Colgan's 180 saves is the sixth-highest single-season total in program history. She is five saves shy of tying Andrea Pfeiffer's fifth-place mark of 185 from the 2002 campaign.
Fans may purchase tickets for the game online at VirginiaSports.com, by calling (800) 542-8821, or in person at the Virginia Athletics Ticket Office in Bryant Hall. General admission tickets are $8 for adults and $6 for youth 18-and-under and students of the participating schools with a valid student ID.
Parking for Sunday's second-round game will be $5 in the University Hall and McCue Center lots. Free parking will be available both days in the Emmet/Ivy Garage.