I remember my parents used to ask me as a child, who would I like to become when I grow up. To this, I would reply that my dream is to work at a big grocery store. It did seem to me as a cool idea reshelving colorful products and chatting with people. However, as time passed the things have changed. After graduating from college I felt incredibly lost career-wise, pretty much like all the other graduates.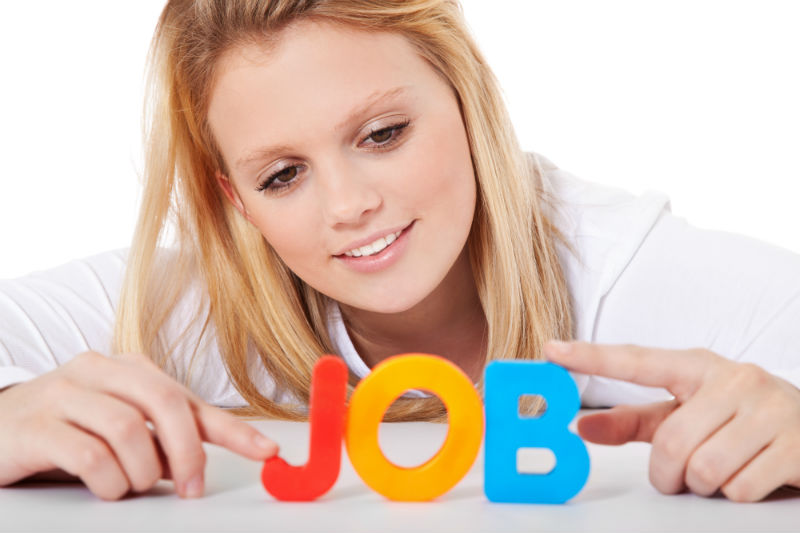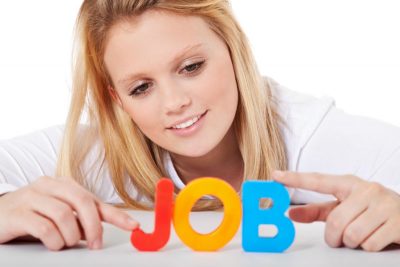 After having numerous interviews, applying for various job positions, writing numerous personal statements, after being hired and discharged, I have developed a brief guide on what it takes to acquire "the job of your dreams." Sometimes it appears to be a hard even if you have a professionally written CV and plenty of working experience under your belt. Each section is presented in the form of a rhetorical question; if you cannot find an answer at once, don't fall into despair!
Do You Believe in Miracles? / Are you trying hard enough?
The effort you put into your application plays great importance. Reading
According to Murphy's law "if something can go wrong, it will go wrong", miracles do happen, but for some reason not to us and not right now. Usually, the reality is pretty harsh, and to climb that career ladder, you need to face the fact that miracles will probably not happen. Therefore, when it comes to your resume and cover letter, don't rely on luck and make your work stand out on a paper, like professional writers at GoWritemypaper advice to do. Here are the facts about how your job applications are usually reviewed:
Your CV is not carefully read as you might have thought. Are you familiar with the '6 seconds rule'?  A good HR manager can skim a resume and spot relevant information and keywords. That is why it is not advised to have a resume longer than 1 page.
Your cover letter will be examined if your resume was good enough. Use this opportunity to explain how the company will benefit from your work, what are you good at (give examples), and don't forget to demonstrate your knowledge about the company. Don't explain your daily grind, instead list your accomplishments that support your soft skills.
"No one will read your CV and cover letter completely…. So, write the main things!"
So, a recruiter requires professionalism to make the right choice; you require a pack of creativity and wisdom to make a recruiter hire you. Your letter must be short and exact. Describe what you can do, give to this company. Say 'no' to lyrics. It does not mean you have to write inattentively.
Mistakes of yours are always visible. If you think someone will take a glance at a CV and will not find any glitches, you will regret it. Everybody has a right to be mistaken.  Not in a CV. A CV is not a place for mistakes. Use any convenient spelling checker, Grammarly, for instance.
Can you describe yourself in two words? This is one of the hardest interview questions, actually.  If you are the best person in the whole world, seriously, learn how to highlight important things. Learn how to sell yourself.
Your age means nothing, girls! So, do not cover it. We do not live in Medieval times, information about you can be found on social networks.
There are questions you may not answer during the interview. It is not an interrogation. So, be silent about your faith, habits, if you want. Just do not cover yourself, do not let people ask you such questions.
Your social network profiles give you up (sometimes it is funny). Posts, subscriptions, pictures – an HR will learn them more attentively than your CV. About 90% of HRs search candidates on social networks. They have special instruments for that. It does not mean you have to go official in your profiles. Remember that a border between professional and personal in the job search sphere are barely visible.
"HR manager knows you better than you can imagine… "
Leave your emotions behind. All people have hearts; they want to make their work fast and qualitatively. A modern job seeker must feel it and adapt. You have to be in trend (by all means). No one wants to hurt you.
An HR manager just wants to find the best candidate. During the interview, he or she thinks about dinner or domestic duties. He or she can forget to answer a CV (it is very unpleasant).
There is no ideal job. No companies, teams, lunches, vacations. It is right to continue searching them; stop acting as the White Rabbit from Alice in Wonderland. You hurry nowhere. Let yourself earn some job experience. Do not bury your dreams after the initial failure. You will be impressed to know what details can make you love your current job.
Maybe, you will help people or make friends with colleagues. Or, maybe, you will find another position in the company, it will be more interesting. Remember that searching something is more exciting than finding something.
Do You Listen to "Good" Tips?
As you know, the road to a pretty unpleasant place is paved with good intentions. Imagine, you have found the desired job; now you are picking the accommodation, from where you can easily get to the workplace without a car. The search criteria may be various; they belong to you. Somebody else may treat them to be strange.
You start asking people living in different neighborhoods around your job about conditions. They begin convincing you that they live in the best place on the planet. They live there, they know the best things. You start doubting your primal choice. Maybe, buying a car and living in another place is better?
"When it comes to your future, listen to anybody but yourself…"
The same things happen to work. People start telling you that the company they work for is the best place. Maybe, they really enjoy all the features; it may not be enough. Your friends'  criteria are not equal to yours, their ideals can be your nightmare.
Don't let anyone confuse you: think about the things which are better for you, not for somebody else.
Are You Ready to Change Your Lifestyle for a Job?
To find the best work, you have to prepare yourself. Start with 'pouring' yourself into the sphere. Nowadays you have got some powerful instruments for that. I mean the Internet. Back to social networks. Find a profile of the company of your dreams, sign up for news, and for pages of CEOs and managers.
You will know the latest news. Secondly, sometimes, managers tell about new positions through the social networks and place them on specialized sites in some time.
Have you found a good company to work in? Why don't you start showing interest in its sphere? Register at professional communities that concern your company or your occupation. HR managers visit them. Who knows, maybe they will notice you and you will get an unexpected invitation.
Never underestimate cool sites with useful information. Subscribe and get relevant tips from professional headhunters. Most of them can be found on the already mentioned social networks.
If you need some separate platforms, try to find those where all aspects of 'HR intrigues' are revealed. There you will know how to act at a workplace and interview, how to answer the hardest interview questions, how to gain success fast. A site called HR Cake helped me a long time ago; I still get news from them.
Are You Honest with Yourself?
If you answered 'Yes, absolutely', probably, you have just lied. Actually, getting acquainted with yourself is a very complicated task if you are choosing a job. Imagine you have got two offers and have to choose one of them.
Let's get back to the accommodation search example. Imagine that you have to choose between two flats. They are practically equal inside. One of them has a great backyard, the other one has a pleasant picture of a neighbor's garden. Of course, the one with a backyard is more expensive. You have to decide what is better – own backyard or will a picture be enough? Especially, if you had a backyard in a previous flat and did not use it at all. Should you make a bigger payment because of a barely visible enjoyment?
The same example fits into job searches. Be honest with yourself, decide what is pleasant and what irritates you. Maybe, you do not dislike a workplace in general. May it happen because of some particular features? Fight with your ego, try to understand exactly what is unpleasant.
"Learn how to make a proper choice. Never slow down with it…"
Be afraid of the 'I don't care' zone. If one job has got a lot of advantages compared with others, your choice is quite obvious. If all offers are relatively equal, problems start flowing. You compare, then compare again, waste a lot of paper with pros and cons lists… This can last until hysteria or a heads-tales choice.
The more you think and compare, the more you regret your choice. Could that job I have just ignored be better? If the offers are equal, your struggle is useless. Relax, breathe deeply and just choose something.
Have You Prepared Yourself for the Best Job?
Probably, you dream about a fairy that comes to you and gives you the best job. Have you done anything to attract this fairy? You know, there is a saying 'To hunt a tiger, act as a tiger'. Let's paraphrase: to find the best job, become the best worker.
Start with raising your qualifications. This is a perfect task in your personal growth. Attend specialized courses, prove your professional level from time to time. Don't forget to attach the certificates to your CV after all.
"What have you done with yourself to be worthy of the best job?"
Pick the best employers. Never wait for a magical offer coming from skies to your hands. I have already told it: imagine your ideal job, find those who offer it and start your examination. Watch their reputation. Try to follow their former and present employees and watch if they are happy or not.
Always estimate your achievements honestly. Do not be shy, do not hide anything.
Are You Ready to 'Just Do It'?
Motivation is your main key to success. Most people imagine a 'job of a dream' as driving a car to your penthouse office, signing some documents, having a lunch in a luxury restaurant, conducting a meeting and giving directions and resting. All in all, everybody likes to imagine themselves as CEOs.
To acquire something similar, be ready to do some really dirty job. In McDonald's, they do not hire executive managers 'from outside'. Every successful worker in this restaurant started by cooking and cleaning. So, if you aim to get the best position, you'll have to prove you deserve it. It is better to do it inside your company.
Motivation is divided into two parts. Let's imagine they are called 'inner' and 'outer' motivations. Inner is what you tell yourself to achieve your life goals. I always seek respect. I am pretty egocentric and like when people are proud of me.
"Be prepared to work really hard to achieve your dreams…"
Outer motivation is what other people see. To acquire the best job, show that you deserve it. Show, but don't tell about it. Remember, actions are noticeable. Start with a rule not to be late for your job the whole week, month, year…
Always remember, that your job is not just an 8-hour time period. It must become the main part of your life. Seek ways to improve yourself every minute. Always think how you can improve your company, suggest ideas to your CEO.
In case your idea is full of idiotism, it will be forgotten soon, and you will be remembered as an initiative idea provider. Do the best what you can, make sure that you are a jack-of-all-trades, and in the most responsible day you will not be confused by the hardest interview questions.
Bio
My name is James Fisher, I am fond of practical psychology and motivation tricks. I love finding amazing personality and career boosters!