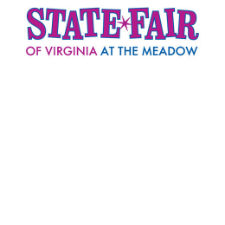 Virginia 4-H and FFA officials have announced that the organizations' youth livestock shows will return to the State Fair of Virginia in 2013.
"We are very excited to return the state 4-H and FFA youth livestock shows to the State Fair this fall," said Dr. Edwin Jones, director of Virginia Cooperative Extension. "We look forward to collaborating with the fair and Virginia Farm Bureau Federation on these important educational events that provide youth an opportunity to learn important life skills and leadership."
Farm Bureau recently entered into an agreement to assume full ownership of the fair.
The 4-H and FFA shows will be held Oct. 3-6 and will serve as the culminating activity for youth participants' livestock projects. The market and breeding shows for beef cattle, swine, sheep and meat goats will be open to all Virginia 4-H and FFA members.
Winners will receive premiums and scholarships.
All 4-H and FFA members who want to exhibit livestock at the State Fair are required first to nominate their livestock projects. The nomination schedule and other show information will be posted on the Extension youth livestock Web page at ext.vt.edu/youthlivestock as it becomes available.
"We could not be more delighted to welcome the 4-H and FFA youth livestock events back to the State Fair," said VFBF President Wayne F. Pryor. "They are as time-honored a tradition as the fair itself, and we are committed to creating a fitting place for them this fall. I know there are many, many fairgoers who will be pleased to see them return, because the shows are an important part of many people's State Fair experience."
In 2012, nearly 300 4-H and FFA members from 42 counties exhibited more than 900 livestock projects at the Rockingham County Fairgrounds in Harrisonburg.
This year's State Fair of Virginia will run from Sept. 27 through Oct. 6. Information is available at StateFairVa.org.
The State Fair is held each fall at its permanent home at The Meadow Event Park in Caroline County. The fair's mission is to increase agricultural and natural resource awareness and interest through educational programs, exhibitions and competitions in a fun, family-friendly setting.