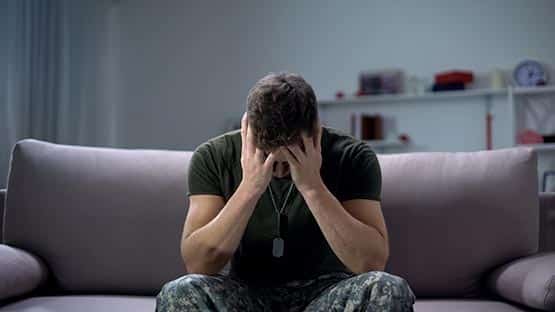 The Virginia Department of Veterans Services will award $4.5 million in grants to support veteran suicide prevention and opioid addiction services.
The Suicide Prevention and Opioid Addiction Services, or SOS program of DVS, aims to enhance the understanding of suicide prevention and opioid addiction among service members, veterans, and their families and build community support capacity to ensure the right help is available for military-connected citizens and families.
The SOS program is formally soliciting a Request for Applications, or RFA, to establish awards for community-based suicide prevention and opioid addiction services and programs in the Commonwealth.
Grant funds will be used to promote the use of evidence-based practices such as peer support, crisis intervention, behavioral health focused prevention, treatment, and recovery support.
"DVS is pleased to have a key role in enhancing Virginia's behavioral health system of care, ultimately ensuring we are providing the best quality of service to the SMVF community.
These grant funds offer a critical and timely opportunity to provide extended resources across the Commonwealth," said Daniel Gade, Commissioner of DVS.
To be considered for selection, applicants are to submit a complete response to the RFA no later than Feb. 28, at 2 p.m.
The application is available here.


If you or someone you know needs support now,
call or text 988 or chat 988lifeline.org.