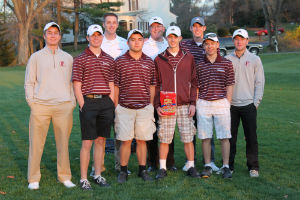 Fishburne Military School golf keeps rolling.
Top-ranked FMS picked up the win against Eastern Mennonite on Thursday, 154-213. Nick Fedchock fired a low winning score of 35 while Jacob Cochran had a 37, Matthew Manos a 39, and Joseph Baan a 43. Other scores were Hunter Couchot (44) and Reid D'Amico (46). 

The Caissons, now 5-0, will take on Holy Cross School Tuesday at Waynesboro Country Club.