Sports
Lipscomb, Frizzell mash, FredNats drop wild series opener to Augusta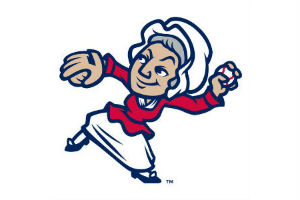 Trey Lipscomb made a big splash in his FredNat debut, smacking a three-run home run off the left field foul pole, Will Frizzell went deep twice, but it was Augusta with a 13-11 road win in a wild, back-and-forth series opener at Virginia Credit Union Stadium.
The GreenJackets wasted no time getting to the sticks as Stephen Paolini hit a leadoff homer off Bryan Caceres, the first of four runs in the first inning for Augusta. Justin Janas and E.J. Exposito also drove in runs in the frame for Augusta, and both were making their GreenJacket debuts after being drafted in 2022.
The FredNats answered back with five runs in the bottom of the first. James Wood continued his hot start with the FredNats with an RBI double, and he then drove in another run with an RBI single in the second inning. Lipscomb, the Washington Nationals' third round draft pick out of Tennessee, then blasted his first professional home run off the left field foul pole on his second swing as a FredNat, and Fredericksburg took a 5-4 lead after one.
Paolini hit his second homer of the game in the second, and then Wood's RBI single made it a 6-5 game after two.
The game remained 6-5 until the fifth, when Frizzell extended the lead with his third homer as a FredNat. Lipscomb then made it 8-5 with his fourth RBI of the night.
A two-run homer for Exposito of Augusta made it 8-7 in the sixth, and the GreenJackets took the lead in the seventh on RBIs from David McCabe and Janas, both in their GreenJacket debuts.
T.J. White tied the game with a sacrifice fly in the bottom of the seventh, but another RBI from McCabe and a three-run homer from Adam Zebrowski in the eighth put the game out of reach. Frizzell did hit his second blast of the game in the ninth, but it was too little, too late for the FredNats.
The team will look to bounce back tomorrow at 7:05 p.m. for Bark at the Park night behind Jose Atencio, who will be making his third start for Fredericksburg.