UVA vice president Thomas Skalak named senior official of the Paul G. Allen Family Foundation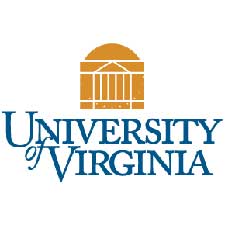 Thomas Skalak, vice president for research at the University of Virginia, has been named the inaugural executive director for science and technology programs at the Paul G. Allen Family Foundation in Seattle, officials announced Monday. The appointment is effective Feb. 1.
"Tom Skalak has elevated the University's research enterprise in ways that will benefit U.Va. for many years " U.Va. President Teresa A. Sullivan said. "Under his leadership, the University's sponsored research grew 3 percent last year, and we have revitalized our patent program and expanded our partnerships with industry partners such as Pfizer and Astra Zeneca.
"We will miss Tom, and we will remember him for his energy, his creativity, and his ability to draw upon a variety of disciplines in the constant pursuit of innovation."
Skalak, who is also professor of biomedical engineering with appointments in both the School of Medicine and the School of Engineering and Applied Science, and is a faculty affiliate of the Batten Institute for Entrepreneurship and Innovation in the Darden School of Business, has been at the University of Virginia for the past 28 years.
"I have greatly enjoyed my work here with a very talented group of faculty, students and external partners, seeing many pan-University efforts produce significant impact on how the University works, on new knowledge creation and on the translation of new knowledge to society via innovation that makes a difference for people, the economy and the world," Skalak said.
As vice president for research, Skalak has been responsible for the integration and enhancement of research activities across the University's 11 schools and multiple research centers. The office leads University-wide strategic growth activities, including multidisciplinary groups in environmental sustainability, innovation, energy systems and biosciences. The office also coordinates the various University units that make up the research infrastructure, including the acquisition of research funding, research commercialization, proof-of-concept funding for translating new knowledge to new companies, federal compliance, health and safety, and public outreach.
Under Skalak's leadership since 2008, the Office of the Vice President for Research has catalyzed many efforts across Grounds, spanning sustainability and watershed health, clean energy, computing, innovation and entrepreneurship – including the nation's largest university-based gathering of venture capital, a new big data institute and interactions among the arts, design-based fields and life sciences. The OpenGrounds program for collaborative ideation and creativity is changing the way universities and communities interact and produce impact together.
Prior to his role as vice president for research, Skalak served as chair of the department of biomedical engineering from 2001 to 2008. As chair, Skalak helped to create a thought-leading department that was ranked second in the world – behind the Massachusetts Institute of Technology – in citation index, and was recognized for its innovation output with medical partners by a $20 million Coulter Foundation endowment. The department was housed in a new building with support from the Whitaker Foundation, and over the years it has attracted many new faculty who embody a shared collaborative culture of excellence in life sciences and engineering.
In his new role at the Paul G. Allen Family Foundation, Skalak will work with the team at the foundation to explore new frontiers of science and technology, particularly in life sciences, re-invent entire fields of endeavor and create meaningful impact on society and the world.
Sullivan said a national search for Skalak's successor would begin soon.
An international authority on bioengineering, Skalak is past president of both the American Institute of Medical and Biological Engineering and the Biomedical Engineering Society. He currently leads a U.S. Department of Commerce i6 program, the Virginia Innovation Partnership, a first-in-class innovation network spanning an entire state. Skalak has served as a reviewer for NIH, NSF, Howard Hughes Medical Institute, Science Foundation Ireland and more than 30 scientific journals, and consults on innovation strategies with Fortune 500 companies and small ventures.
This month, Skalak was named a fellow in the National Academy of Inventors, becoming one of just two U.Va. scientists to receive the honor.
Skalak received his bachelor's degree from The Johns Hopkins University and his Ph.D. in bioengineering from the University of California at San Diego.
About the University of Virginia
The University of Virginia is distinctive among institutions of higher education. Founded by Thomas Jefferson in 1819, the University sustains the ideal of developing, through education, leaders who are well-prepared to help shape the future of the nation. A recognized leader in teaching, research, health care and service, the University of Virginia is made up of 11 schools in Charlottesville, plus the College at Wise in Southwest Virginia. The University of Virginia Health System is a nationally renowned academic medical center committed to providing outstanding patient care, educatingtomorrow's health care leaders, and discovering new and better ways to treat diseases. Learn more at www.virginia.edu.
About The Paul G. Allen Family Foundation
Launched by Microsoft co-founder and philanthropist Paul G. Allen and Jo Lynn Allen in 1988, the Allen family's philanthropy is dedicated to transforming lives and strengthening communities by fostering innovation, creating knowledge and promoting social progress. Since inception, the Foundation has awarded over $446 million to more than 1,400 nonprofit groups to support and advance their critical charitable endeavors in the Pacific Northwest and beyond. The Foundation's funding programs nurture the arts, engage children in learning, address the needs of vulnerable populations, advance scientific and technological discoveries, and provide economic relief amid the downturn. For more information, go towww.pgafamilyfoundation.org.
Comments