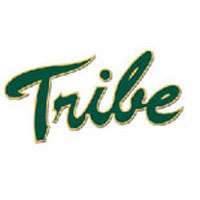 Behind a season-high 26 points from junior Omar Prewitt and an impressive first-half showing, the William and Mary men's basketball team topped the College of Charleston, 78-70, on Saturday afternoon at Kaplan Arena.
The Tribe (9-4, 1-1 CAA) shot 60.7 percent from the field in the opening 20 minutes, including 7-of-13 from 3-point range, to race out to a 19-point advantage on the way handing the Cougars (9-4, 1-1 CAA), who were coming off a 65-62 road win at JMU, their first league loss.
Prewitt finished the day at 8-of-11 from the field and 10-of-15 from the free throw line for his fifth 20-point game of the year to go with a game-high eight rebounds.
Junior Daniel Dixon tallied 12 points, while sophomore Greg Malinowski chipped in 10 off the bench. Seniors Terry Tarpey and Sean Sheldon and sophomore David Cohn pitched in nine points each. Cohn topped W&M with six assists and four steals, and Sheldon blocked a career-high five shots.
W&M led by 19 points, 44-25, at the half and increased the margin back to its largest at 22 following a pair of Cohn steals midway through the second half.
The Tribe returns to action when it travels to the City of Brotherly Love for a match-up with Drexel on Thursday, Jan. 7. The game carries a 7 p.m. tip time and will be broadcast on CAA.TV. Tribe fans can also catch the men's basketball action over the Tribe Radio Network with Jay Colley and Charlie Woollum on the call. The Tide 92.3 FM and 107.9 Bach FM are the flagship stations of the Tribe Radio Network and the audio is also available over the Web at TribeAthletics.com.