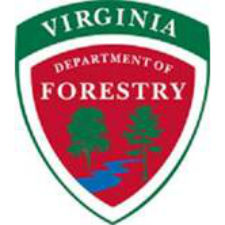 As the threat of wildland fire continues to grow in Virginia, preparing people to fight these fires is vital to preventing the loss of lives, homes and other property.
The Virginia Department of Forestry (VDOF) will host the 15th annual Wildland Fire Academy at Longwood University in Farmville from May 26 through May 30. Enrollment includes 248 firefighters – most of whom are members of volunteer fire departments from across Virginia and seven other Eastern states – who will participate in the nine firefighting courses that will be taught by the 49 certified instructors.
"The Wildland Fire Academy is the most comprehensive training program we offer each year," said State Forester Bettina Ring. "The more techniques we can teach firefighters the better prepared they will be to safely attack and suppress wildland fires. And that will help reduce the loss of life and property."
The Wildland Fire Academy is a partnership among the Commonwealth of Virginia and the National Park Service (NPS), US Fish and Wildlife Service (FWS) and the US Forest Service (USFS). These agencies work together to increase firefighter safety and enhance the wildfire suppression capabilities of the state.
Of the nine courses being offered, one of the most popular is Introduction to Fire Effects (RX-310). VDOF's Director of Resource Protection John Miller said, "This course will help increase the knowledge of the students as they prepare and conduct 'Prescribed Burns.'  In the past, the courses offered at the academy focused on wildfire suppression.  With the addition of the RX-310 course, the academy has expanded its benefits from the suppression world into the fire-use arena."
Each academy "student" will pay $50 toward the cost of the training.  The fee includes lodging, meals and course materials – making Virginia's Wildland Fire Academy one of the most cost effective academies in the nation, according to Miller.  "A majority of the funding for this year's academy is provided by a wildfire preparedness grant through the U.S. Forest Service," he said.  The total cost of the academy is approximately $45,000.