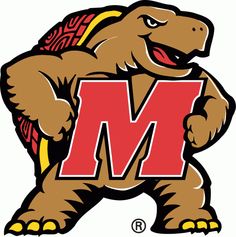 Robert Galligan was on the verge of being the Charlottesville Super Regional MVP. The Maryland lefty came out of the bullpen with one out in the first and his Terps down 2-1, and with seven and two-thirds innings of scoreless relief, Galligan had his team on the verge of evening the series without having to tap deeper into its pen.
Maryland led UVA 4-2 going into the bottom of the ninth, and had closer Kevin Mooney, who had blown a 3-0 eighth-inning lead a day earlier, sure, but had been lights-out all season long for Terps coach John Szefc, with 11 saves and a 1.21 ERA coming into the weekend.
Szefc stuck with Galligan, even though he was at 105 pitches entering the ninth.
"What they wanted us to do was take him out, because he had obviously kept them off-balance for a long period of time," the coach explained to reporters afterward.
The ninth didn't go according to plan for Szefc and Maryland. Galligan walked Pavin Smith to lead off the inning, gave up a sharp single to center to Robbie Coman, then walked Joe McCarthy on four pitches to load the bases with no outs.
Szefc defended the move to leave Galligan out for the first three batters of the ninth.
"That inning led off with a lefty leading off, so we were going to leave him out there to face Smith and see what happened. So that's what we did," Szefc said.
Galligan said he lobbied the coach hard to be out there.
"I just wanted the game the whole way," Galligan said. "Coach came to me in the seventh, he said, How ya feeling? I said I wanted the game. And then in the ninth, I thought it was a no-brainer that I was going back out there. I wanted to finish the game off and keep us going until tomorrow."
After the walk to McCarthy, Szefc finally brought out the hook, replacing Galligan with Mooney, who walked Kevin Doherty to force in a run to cut the lead to 4-3, then gave up a line-drive single to left to nine-hole hitter Ernie Clement that gave Virginia the walk-off win.
The three runs that scored in the ninth ended up being charged to Galligan, who went from potential series MVP to the losing pitcher after the relief effort of a lifetime.
Reflecting on his effort, Galligan said the key was "I didn't ever know when my last batter was going to be, ever."
"So I was just trying to avoid getting a guy on base so that they wouldn't go to another guy," Galligan said. "I was just trying to battle and compete as hard as I can and get them out as quick as I can. I just didn't know when I was going to come out, so I was just trying to last as long as I could to give my team a chance to win."
– Story by Chris Graham