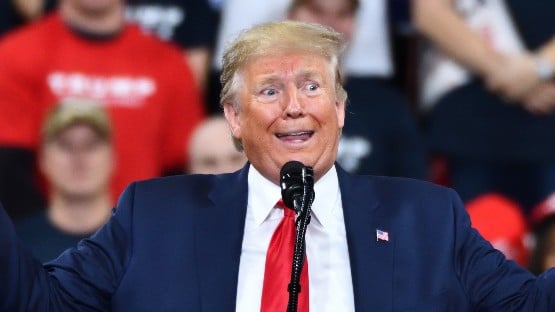 "Can you imagine," Sen. Lindsey Graham asked, rhetorically, in a conversation with Fox News host Sandra Smith, discussing the mysterious White House cocaine baggie, "if this had happened on Trump's watch?"
Um, yeah, we can imagine.
The responses from MAGA world, in no particular order:
It was Hunter Biden.
Low-hanging fruit there.
Kinda like, but her emails.
If all else fails, blame a Biden or a Clinton.
Usual suspects.
It was a liberal plant.
This would be one go-to if the investigation in the hypothetical would have led to a Trump staffer being the source of the coke.
The other: the staffer him/herself is a liberal plant.
MAGAs have no issue with turning on/eating their own if political points are involved.
Atavistic, that side is.
Q planted it to send us a signal.
Q, the guy behind Q-Anon, is a devious genius.
No doubt Q would plant a baggie of cocaine in the White House to signal to the base that he's onto the libs' child sex trafficking and cannibalism conspiracy, and was about to expose it for the world to see.
It was Trump's. Big deal. Live with it, libs.
The interwebs would melt down with all the memes of Trump, cocaine powder all over his face, middle fingers held up to the sky, as his approval ratings shot up another 15 points.