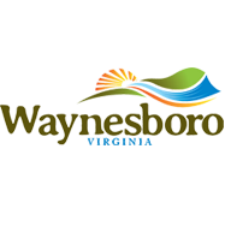 The City of Waynesboro Public Works Day '15 is a one-day event taking place on Saturday, May 16, 2015, from 10 am to 2 pm at the Operations Location 900 Essex Avenue, just across from North Park at Second Street.
This will mark the 16th year that the Waynesboro Department of Public Works has celebrated National Public Works Week with a special Saturday event.  Public Works Week is an annual nationwide event signed into law by John F. Kennedy in 1962 to help educate people of the vital role of local public works departments. The theme will be: "Community Begins Here."
The trademark of the event has been the wide range of informational presentations for adults in conjunction with hands-on activities for children. The goal has been to create an atmosphere of family fun with an educational twist. This year the event will return to the Operations Location after being at the Landfill Park for the past three years.
Highlights include an exhibit entitled "What's Under the City", the Streets Division's "Bucket Truck Ride" and "Miniature Driving Range" for the kids, the Engineering Division's "Imagination Station", and the Stormwater Division's "Watershed Model."
If you'd like more information about this event, contact Public Works at (540) 942-6624 (or 6743) or email [email protected]