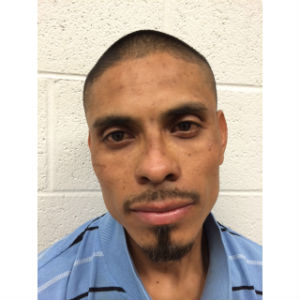 The Waynesboro police department has arrested a fifth individual who is associated with Sureno 13.  Solomon Zavala Perez, 35, of Waynesboro, has been an ongoing target of the police department stemming from the Sureno 13 investigation.
The police department has been working closely with special agents from U.S. Immigration & Customs Enforcement (ICE) and the Virginia Department of Motor Vehicles to identify additional gang members in an aggressive campaign to arrest and deport them from this area.
Perez registered multiple vehicles using variants of his name, numerous dmv customer numbers and fake social security numbers. Following the Sureno 13 arrests in February, the police department identified Perez as a member of the gang. A check of his dmv records showed that he utilized the social security number of a deceased person from Illinois to title a 2004 Ford Expedition.  Officers spotted Perez last Friday, April 25 at 5:15 pm operating that Ford Expedition at East Main St & East Broad Street.  He was taken into custody and charged by the Virginia State Police with one felony count, Forging an Application of Title for a Vehicle (§46.2-605).  Additional charges from dmv are pending.
ice has placed a detainer on Perez and he is currently being held at MRRJ pending deportation. The Police Department's investigation into Sureno 13's criminal activities remains ongoing.
Previous Release – February 25, 2014
The Waynesboro police department has arrested a fourth individual who is associated with Sureno 13.  At approximately 10:00 PM on February 24, officers arrested Gustavo Guillen Cruz, 25 years old, at his residence in the 700 block of Maple Ave without incident. He is charged with one felony count of possession of methamphetamine.  Also, he was served with a detainer from the US Immigration & Customs Enforcement due to his illegal immigration status.  He is being held at Middle River Regional Jail.
Previous Release – February 24, 2014
The Waynesboro police department has arrested three local men over the weekend, and is currently seeking a fourth man, all believed to be members or associates of the notorious Hispanic gang "Sureno 13." The group was utilizing a local hotel to distribute