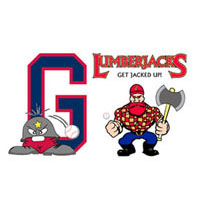 A three-run Mike McClellan double keyed a five-run Waynesboro Generals fifth, and Micah Gorman pitched into the eighth inning in a strong outing on the mound, lifting Waynesboro to a 6-4 win over Covington in Game 1 of their Valley League semifinal series Friday night.
Gorman (5-1) gave up four runs, three earned, on eight hits in seven and two-thirds innings, striking out seven and walking one on 99 pitches, 68 of which were strikes.
Trailing 2-1 in the fifth, Waynesboro rallied for five runs, getting infield hits from Travis Naraine, Tyler Orris and Cole Gruber around a pair of walks to Mike Marcinko and Garrett Russini. An error on the Orris bunt allowed Naraine to score the tying run, and a wild pitch during Gruber's at bat allowed Marcinko to score to give Waynesboro a 3-2 lead.
The big blow came off the bat of McClellan, who took a fastball from reliever Joseph Marco to the fence in left-center, clearing the bases and pushing the Waynesboro lead to 6-2.
Gorman cruised into the eighth with that working margin, and was lifted after giving up a two-out, two-run single to Grant McKown.
Philip Taylor got the last out of the eighth and then struck out the side in the ninth to record his first save of the season.
Waynesboro takes its 1-0 series lead to Covington for Game 2 of the series. First pitch is at 7 p.m. at Casey Field.
More online at www.WaynesboroGenerals.net.