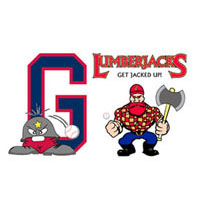 Zach Williamsen gave up one earned run in five innings, and Kyle Pitts hit his first homer of the season, pushing the Waynesboro Generals to a 6­-2 win over the Covington Lumberjacks Wednesday night at Kate Collins Field, completing a doubleheader sweep.
Williamsen (3-4) struck out five and didn't walk a batter in his stint. Kevin Doherty pitched two scoreless innings to close out the win for Waynesboro, which improves to 24-16 on the season, good for fourth place in the Valley League, two games behind first-place Harrisonburg and a half-game behind Front Royal and Staunton, who are tied for second.
Pitts' homer, a two-run shot in the first, came on a two-out pitch from Chris Walkerow (1-2), who lasted only one inning, giving up three runs on three hits and walking two,
Generals hitters worked five Covington pitchers for a total of 10 walks in the seven-inning game.
Waynesboro is on the road Thursday at Staunton.
More online at www.WaynesboroGenerals.net.