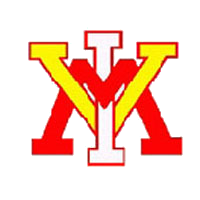 VMI Athletics Director Dr. Dave Diles announced today that the contract of head football coach sparky woods will not be extended.
Woods, who recently completed his seventh season as VMI head coach, compiled a 17-62 mark at the Institute.
VMI posted a 2-10 overall mark in 2014 and 1-6 record in its first season as a Southern Conference member since rejoining the league after an 11-year run in the Big South Conference. The Keydets ended a 21-game skid to Furman University Nov. 1 for its first win over the Paladins since 1979.
"First, and most importantly, Sparky and Jean Ann Woods are exceptional people.  They have been great ambassadors of VMI, and Sparky's leadership of the football program is appreciated," said Diles. "I've come to respect, greatly, Sparky's commitment to developing young men and he has always embraced VMI and its traditions.  He always understood the breadth of experiences our players benefit from, and the important role athletics play in the development of VMI cadets."
Gen. J.H. Binford Peay III '62, VMI's superintendent, echoed Diles' sentiments.
"Coach Woods and his staff have been wonderful members of the VMI family for seven years," Peay said. "He has led a program in perhaps the toughest coaching environment in the country, ensuring his players balanced athletic, military, and academic duties, always with the best of sportsmanship.  The Institute wishes him, his family, and his staff the very best in the days ahead."
During Woods' tenure, which equaled the third longest among VMI football head coaches, VMI football cadet-athletes attained All-Conference honors 24 times, All-State five times, conference All-Academic team six times including one conference Scholar-Athlete of the Year. Squads under Woods received the Big South team sportsmanship award five times and in 2010 VMI was awarded the Big South Conference FCS AD improved APR award. Woods recruited the top two most prolific passers in school history in Eric Kordenbrock, who leads in career passing yards, and current VMI quarterback Al Cobb has set school season marks in 2014 for passing yards, touchdowns, and total offense.
"Jean Ann and I thank VMI for the opportunity I've had to serve as head football coach, said Woods. "It's been a blessing to know and work with the exemplary cadet-athletes who have been part of our program. They have excelled as cadets, as students, and as citizens, and I am proud of them and the progress we have made together. I also thank our staff for their focus and tireless energy. We leave this program with the belief that we have built a solid foundation for the future, and we wish VMI football the best."
The search for a successor will begin immediately.