QJ Peterson had 25 points, including 20 in the first half and 12 straight at one point, and Jordan Weethee went 7 for 7 from the field, including 6 of 6 from three-point range, for a career-high 20 points to pace the VMI Keydets to a 121-80 win over the Bluefield State Blues Saturday afternoon at Cameron Hall. Peterson and Weethee were two of VMI's (3-1) five players in double figures, which was the first time the Keydets had accomplished that feat since Jan. 5, 2013 against Liberty.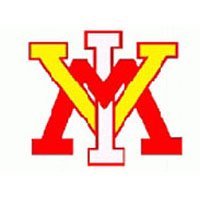 Despite the final result, it was BSC (1-3) who got off to the fast start. Dawkins had eight points in the first seven-plus minutes, capped by a basket at the 13:53 mark, that helped put his team up 16-7. Peterson then took over, taking advantage of four Blues' turnovers to score the game's next nine points, and tie the game 16-16. Geron Tate converted two free throws to make it 18-16, Bluefield State, but after the under-12 media timeout, Peterson notched an old-fashioned three-point play that gave him 12 straight VMI points and his team a lead it would not relinquish, 19-18.
In addition to Peterson and Weethee, D.J. Covington (14), Julian Eleby (10) and Rodney Glasgow (10) were all in double figures, with Covington contributing seven blocks to tie for the second most in VMI history. The senior now has four of the six-highest block totals in school history, having amassed seven rejections three times and nine on another occasion.
Weethee, meanwhile, is believed to be just the second Keydet on record to hit at least five three-pointers in a game without missing. He joins Ramon Williams, who was 5 for 5 in Feb. of 1989 against Western Carolina.
In defeat, Bluefield State was led by Joseph Dawkins' 22 points, which included 6 of 8 from three-point range on a day where the visitors shot 12 of 25 (48.0%) from long distance. The Keydets, however, nearly matched that with their highest three-point output since making 21 against Central Penn on Nov. 29, 2010. VMI was 17 of 36 (47.2%) from long range in the win.
VMI stretched its lead from there, going up by double digits on two Trey Chapman free throws at the 7:58 mark, and then taking multiple 20-plus point leads before settling in with a 63-42 edge at the break. The Keydets had rallied in large part by forcing turnovers, as after the first 20 minutes, the home team had a 25-0 edge in points off turnovers.
The Keydets kept up the pressure early in the second half, stretching the margin to 30 with a 16-6 run that Eleby capped with a pair of free throws with 15:01 to go, 79-48. A pair of three's by the visitors cut the lead to 81-54, but VMI added on once again with a 14-0 run that included three of Weethee's three-pointers and a layup by the redshirt sophomore. The two-pointer capped the spurt with 11:13 to go and made it 95-54, VMI.
From there, the teams played to a draw as the back end of both benches saw significant time in the final moments.
The Keydets, who moved to 3-0 at home for the seventh time in the last eight years, finished with a 51-48 edge on the glass despite BSC's Samuel Ouedraogo posting 16 boards. VMI finished 38 of 81 from the floor (46.9%), while the visitors were 25 of 79 (31.6%) and the Keydets had a 20-10 edge in the turnovers battle, leading to a 34-7 edge in points off turnovers. VMI's bench also finished with 60 of the team's 121 markers.
VMI basketball is back in action Monday, facing the Virginia Tech Hokies in Blacksburg. Game time is set for 7 p.m., and the game can be viewed on ESPN3.com.
QUOTES – VMI Head Coach Duggar Baucom:
"This was a little ugly for the first four minutes, but it was good to see the guys get things going. We really got going when our subs came in early. QJ had a great game, and the Jordan Weethee we saw today? That's the Jordan we left at the (Big South) tournament two years ago."