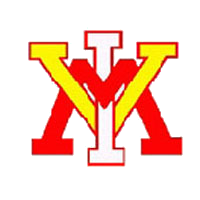 Virginia Military Institute head strength and conditioning coach Jimmy Whitten announced Thursday evening the hiring of Nick Perlozzo as an assistant coach to his staff.
Perlozzo returns to collegiate strength and conditioning after spending the past five years as a sports performance specialist and personal trainer.
His most recent college experience was at the University of Virginia's College at Wise where he created the sports performance program and acted as the Director of Strength and Conditioning from July 2004 to January 2010. He oversaw all day-to-day operations for strength and conditioning and implemented programs for football, men's and women's basketball, baseball, softball, and volleyball while acting as manager of game day events, supervisor for the general athletic work-study program and an academic faculty member.
"Nick brings a wide variety of strength and conditioning coaching experience to VMI, having worked at the FBS and NCAA Division II level and also in the sports performance industry," said head strength and conditioning coach Jimmy Whitten. "As a student-athlete, Nick had a productive college baseball career at Virginia Tech and was a standout in the weight room during his four years there. He still holds two of Tech's all-time baseball strength and conditioning records with a 545-pound back squat in 1998 and a 42-inch vertical jump in 1997. I believe his background in coaching and athletics make him a great addition to our staff here at VMI."
Prior to his time at UVa-Wise, he served as an assistant strength and conditioning coach at Florida International University from June 2003 to December 2003 and held assistant and graduate assistant strength and conditioning positions at East Carolina University from May 2001 to June 2003.
After being drafted by the Texas Rangers out of high school, Perlozzo decided to accept a baseball scholarship to Virginia Tech where he was a four-year letterwinner. He was a three-time strength and conditioning Athlete of the Year at Virginia Tech and an NSCA All-American in 1999.
Perlozzo earned a bachelor of science degree in exercise and health promotions from Virginia Tech in 2001 and a master of arts degree from East Carolina University in physical education and athletic administration in 2002. Perlozzo is a Certified Strength and Conditioning Specialist by the National Strength and Conditioning Association and is USA Weightlifting Club coach certified.
A native of Athens, Pennsylvania, Perlozzo lives in Lexington with his wife, Heather. They have two children – a daughter, Sophia, and son, Rocky.