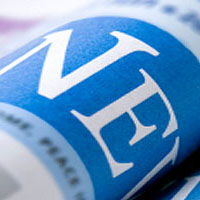 Virginia's Tidewater region — where the Chesapeake Bay, the James River, and the
Atlantic Ocean
meet — is home to the largest concentration of
military
bases and facilities in the world. The area is also home to four Fortune 500 companies doing
business
in the food, transportation, retail and shipbuilding industries. This diversity draws people from all over the world to settle here, bringing a variety of rich cultures and traditions with them.
To celebrate the cultural rhythm of the people who live in this region today, the
Virginia
Quilt Museum's summer exhibit "
STITCHING
IT
ALL
TOGETHER
— THE
THREADS
THAT
UNITE
US"  features quilts by 42 different textile artists who live and create their
art
in the Tidewater area. The quilts are as diverse as their makers. The wide range of styles reflect how the people of the coastal region come together in their
art
just like the water that surrounds them. The quilts on display reflect the makers' respect of self-expression and freedom to create, while reflecting individual culture, history, political views, and emotional voices melded with current influences.
Bright colors on unusually shaped quilts blend with traditionally styled quilts created in modern interpretations. The makers include regional and national award winning artists, as well as unknowns. In keeping with the museum's 2014 theme of spotlighting the state's different regions and examining the influences of geography on artists, this exhibit will challenge viewers to identify how the Tidewater culture is reflected in each quilted example. Any of the quilts in the exhibit will delight technicians as well as those just looking for esthetics.
Curator Wilma Gerald from Norfolk designed an interactive exhibit. "Viewers are invited to become
art
critics, and post their comments on sticky notes on the wall next each quilt," she explained. The notes will become part of the exhibit.
STITCHING
IT
ALL
TOGETHER
will be on display from 
May 6 to Aug 23, 2014
.
ABOUT THE MUSEUM:
Located in the beautiful
Shenandoah
Valley, the
Virginia
Quilt Museum is in Harrisonburg, Virginia,130 miles west of Washington, DC. Housed in the antebellum Warren-Sipe house, the museum is open Tuesday-Saturday, 10 am to 4 pm. See the
Civil War
room, or quilts from the collection. Follow on Facebook, Twitter, and 
www.vaquiltmuseum.org
. Group tours can be arranged by calling the museum at  
540-433-3818
. Privately funded since 1995, the
Virginia
Quilt Museum has been named the state's official quilt museum.