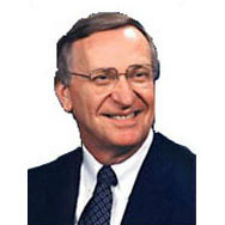 A headline in The New York Times in December, 1992 proclaimed that "Virginia Aims to Shed Image as a 'Handgun Supermarket."' The Commonwealth got that reputation when a Federal Bureau of Alcohol, Tobacco and Firearms study found that one of every four guns used in a crime whose origins could be determined had been bought in Virginia stores. In Washington, D.C., one in three traceable guns had been bought in Virginia. Governor L. Douglas Wilder was quoted in the news story as saying that "Virginia is the No. 1 source for handguns on the East Coast, and we must stop the trafficking or become known as the 'Grim Reaper State.'" The United States Attorney for the Eastern District of Virginia at the time was reported as saying that, "No other East Coast state has gun laws as lax as Virginia's laws-not South Carolina, not Georgia, not Florida. Nobody. This has to stop!"
I was in the House of Delegates and supported Governor Wilder in getting a one-gun-a-month purchasing limitation law passed in 1993. I have been in the House in the period since then and have watched in opposition as the gun supporters passed exemption after exemption to the limitation until in 2012 they repealed the law with Governor Robert McDonnell signing the bill to repeal it.
Last week an Associated Press headline brought back the theme from 1992: "NYC cops thwart gun ring that exploited looser Virginia laws." Twenty-four people including 22 from Virginia were charged in a 627-count indictment for trafficking guns bought in Virginia and sold in New York.
The traffickers were caught on wiretaps. One was quoted by New York authorities as saying, "There's no limit to how many guns I can go buy from the store. I can go get 20 guns from the store tomorrow. I can do that Monday through Friday. They might start looking at me, but in Virginia, our laws are so little, I can give guns away."
As we work to build the image of the state to attract business and industry and to break free from an Old South reputation, events like last week bring back references of the Commonwealth being the gun-running capital of the East Coast. The repeal of the one-gun-a-month law is but one example of a series of bills that have been introduced to weaken Virginia's gun safety laws. There were other bills that nipped away at the few gun safety laws that remain. Fortunately in the last three years and again this year we have had Governor Terry McAuliffe to veto these bills. The influence of the gun lobby led by the National Rifle Association and the Virginia Citizens Defense League is enormous. With few exceptions the members of the majority party fall in line to support or defeat bills as directed by the gun lobby. My background check bill supported by about three-fourths of voters and the Governor cannot get past a subcommittee where it is continually defeated on a straight party-line vote four to one. Too bad we have not learned from history!
Ken Plum is a member of the Virginia House of Delegates.