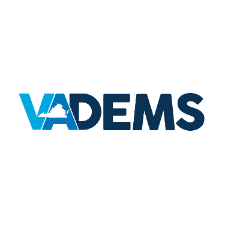 The Virginia Democratic State Central Committee, at its quarterly meeting on September 12th in Williamsburg, announced a series of steps to encourage full participation by all Democrats in the delegate selection process for next year's Democratic National Convention.
The Democratic Party of Virginia will be implementing affirmative action programs with specific goals for representation from historically under-represented communities, focusing on encouraging participation from African-Americans, Americans with Disabilities, Asian Americans and Pacific Islanders, Hispanic/Latino Americans, members of the LGBT community, Native Americans, seniors and retirees, women, and youth.
"The presidential convention is a time to show the strength, unity and diversity of Virginia Democrats to the party and to the country," said Susan Swecker, Chairwoman of the Democratic Party of Virginia. "Our robust outreach effort will help ensure our delegation reflects that. The open delegate selection process will also help us attract and engage new Democratic voters. This is a wonderful opportunity to not only ensure success in next year's elections, but to permanently expand the party in Virginia."
Virginia will send 109 National Delegates and 8 Alternates to the Democratic National Convention. 14 Party Leaders and Elected Officials are automatically Delegates due to their status in the party. The Delegate Selection plan provides for a four-step process for the selection of the remaining 95 delegates and 8 alternates:
A primary will be held on March 1, 2016 and the primary vote will be used to allocate delegates to the National Convention ("National Delegates") among the different Democratic candidates. Any voter can participate in the primary.
Following the primary, on either April 16 or 18, 2016, cities and counties across the Commonwealth will hold caucuses that will select "State Delegates" to Congressional District Conventions and a State Convention. The State Delegates will also be allocated among the Democratic Candidates in proportion to the percentage of their vote in the primary. City and county committees will select dates and locations for caucuses.
The Congressional District Conventions will be held in May of 2016. National Delegates for each Congressional District will be selected during these conventions. Congressional District Committees will select the dates and locations for caucuses.
The state convention will be held on Saturday, June 18, 2016 in Richmond.