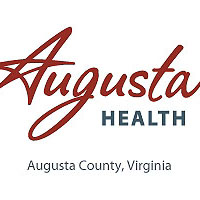 The Edward Via College of Osteopathic Medicine (VCOM) announced a new partnership with Augusta Health in Fishersville to provide clinical education for ten third year medical students, annually, beginning in August. 
Augusta Health, which opened in 1994, is a 255 bed hospital with over 225 full-time physicians and 2,300 staff members. During one year, 60,000 emergency department visits occur and there are more than 500,000 visits served by their outpatient and physician practice groups.  Augusta Health is a three-time designee as one of America's 100 Best Hospitals by Healthgrades, the leading online resource that helps consumers compare and connect with physicians and hospitals. This recognition places Augusta Health among the top 2% of hospitals in the nation.
Ten third year students from VCOM's Class of 2016 will spend their entire third year rotating with physicians from Augusta Health in the specialties of Family Medicine, Geriatrics, Internal Medicine, Obstetrics and Gynecology, Pediatrics, Primary and Rural Care in an Underserved Setting, Psychiatry, and Surgery. Clinical rotations allow VCOM third and fourth year students to leave the classroom setting and learn through experiences in real-life situations taking place in community hospitals and clinics.
Augusta Health's values and commitment to serving those in their community are a perfect complement to VCOM's mission of training students to provide community focused care for those most in need.  The ten third year students will live in Augusta county for their entire third year of medical school, which will provide them the opportunity to become contributing members of the community they are serving.   One of the ultimate goals in utilizing this training model is to encourage students to return to the Augusta community following their medical school and residency training and establish their medical practice.
Since its founding in 2001, the Edward Via College of Osteopathic Medicine has graduated over 1,100 new physicians with over 55% entering primary care specialties such as family medicine, internal medicine, pediatrics and obstetrics/gynecology.
About VCOM:  The Edward Via  College of Osteopathic Medicine (VCOM)  provides medical education and research that prepares globally minded, community-focused physicians who improve the health of those most in need.
The Edward Via College of Osteopathic Medicine, with campuses in Blacksburg, Virginia and Spartanburg, South Carolina, has graduated over eleven hundred new physicians since its founding in 2001 with over 55% going into primary care specialties such as family medicine, internal medicine, pediatrics and obstetrics/gynecology.
With national award winning programs in primary care and global medical outreach, as well as a sports medicine department caring for athletes at Virginia Tech, Radford University, the 2010 Olympic Ski Team, and the PGA Greenbrier Classic Tournament, VCOM provides state-of-the-art medical education and research.
For more information on the College, please see the website at www.vcom.edu.
About Augusta Health: Augusta Health is an independent, nonprofit community hospital whose mission is to promote the health and well-being of our community through access to excellent care. Named one of the 100 Top Hospitals in America by Thomson Reuters in both 2011 and 2012, Augusta Health has also been nationally recognized by HealthGrades as one of America's 100 Best Hospitals for clinical excellence and patient safety for three consecutive years. For more information about Augusta Health, its programs or its services, please contact public relations at 540.245.7329 or 540.221.7329, or visit our website, www.augustahealth.com.
About Osteopathic Physicians: Osteopathic physicians (D.O.s) are licensed in every state to practice the full scope of medicine, including examining patients, diagnosing illness, performing surgery, and writing prescriptions.  D.O.s practice in every field of medicine as full physicians, utilizing principles that the body can heal itself given optimum conditions, disease prevention, proper nutrition and exercise in their practice of medicine.  D.O.s are also trained in musculoskeletal manipulation to address overall health needs of their patients.