The Virginia women's basketball team (7-6) won the team title at the Cavalier Classic Tournament Presented by Holiday Inn University Area, defeating Princeton (8-5) 69-57 Sunday afternoon (Dec. 29) at John Paul Jones Arena. It was the 10th-straight year that the Cavaliers have won the team title in their annual tournament.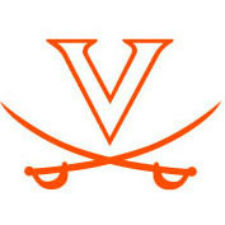 "We are excited to win the Classic," said Virginia head coach Joanne Boyle. "We have played three tournaments this season and finally got back-to-back wins. It was a good weekend for us heading into ACC play, so I'm excited."
Senior guard Kelsey Wolfe (Germantown, Md.), who was named co-MVP of the tournament, opened the game making her first six field goal attempts, including four three-pointers, to put up 18 first-half points. Wolfe finished the game with a season-high 22 points and nine rebounds. Co-MVP Sarah Imovbioh (Abuja, Nigeria) logged her sixth double-double of the season with 12 points and 11 rebound. Sophomore guard Faith Randolph (Derwood, Md.) came off the bench to score 13 points in 14 minutes with two rebounds, a steal and an assist.
Princeton's Blake Dietrich, who was named to the six-player all-tournament team, scored 19 points, going 5-of-11 from three-point range. Vanessa Smith scored 11 points with five rebounds.
In a game with eight early lead changes, Virginia was trailing 11-7 when Wolfe scored nine-straight points, beginning with a four-point play in which she made a three-pointer from the left wing while being fouled and then converted the free throw. The Tigers answered with a 6-0 run that was halted by Wolfe's third three of the game. Trailing 20-19, Wolfe made a layup while getting fouled, the first of three and-one conversions for the Cavaliers during a 12-0 run that put Virginia up 31-20 with 7:39 remaining in the first half. Virginia shot 53.8 percent in the period, including going 5-of-11 from three-point range, to take a 41-33 lead into the break.
After Princeton scored a three-pointer to start the second half, Virginia went on an 8-0 run with a pair of layups each from Imovbioh and senior guard Ataira Franklin (Bowie, Md.) to solidify the lead. Neither team shot as well in the second half, with Virginia going 10-of-26 from the field and Princeton 7-of-26.
Princeton went 6-of-16 from three-point range in the first half but made just 1-of-10 from beyond the arc in the second.
The loss snapped a five-game win streak for the Tigers. Princeton defeated Alabama 79-59 in the opening game of the tournament, the first-ever win over an SEC school in program history.
Virginia has captured 24 of 28 Cavalier Classic team titles since the tournament began in 1976 and has won the championship each of the last 10 years.
Wolfe finished the tournament with 31 points, going 9-of-15 overall and 6-of-10 from three-point range. She also had 11 rebounds and five assists. Imovbioh scored 25 points in the two games, going 9-of-12 from the field, with 14 rebounds and two steals.
Franklin and freshman guard Tiffany Suarez (Miami, Fla.) each finished the tournament averaging 10.5 points per game. Suarez had eight assists and four steals in the two games.
The Cavaliers wrapped up the non-conference portion of the schedule with a 7-6 record and have won four of their last five games heading into Atlantic Coast Conference play.
"I felt like we are moving in the right direction and we have started to form an identity for ourselves," Boyle said. "We went deep into our bench and started to be a better defensive team. I'm pleasantly surprised at our rebounding and that they've started to buy into that part of the game. We have a good flow going right now."
Virginia begins conference play on Sunday, Jan. 5 when it hosts Pitt at 2 p.m. at John Paul Jones Arena in the first-ever meeting between the two teams as ACC opponents.
All-Tournament Team
Ashley Williams, Alabama
Kyra Coleman, Coppin State
Blake Dietrick, Princeton
Kristen Helmstetter, Princeton
Kelsey Wolfe, Virginia (co-MVP)
Sarah Imovbioh, Virginia (co-MVP)