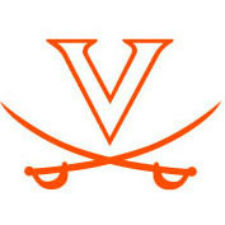 Virginia will make three appearances on ESPN's ACC Big Monday during the 2014-15 men's basketball season, the network announced Monday (Aug. 11).
The Cavaliers will play two road contests and host one game at John Paul Jones Arena as the ACC returns to ESPN's Big Monday lineup for the second straight season.
UVA hosts Pitt on Monday, Feb. 16 and plays at North Carolina and Syracuse on Monday, Feb. 2 and Monday, March 2, respectively. Tipoff for all three games on ESPN is set for 7 p.m. ET.
The ACC is expected to release Virginia's complete nonconference schedule and the dates and times of the remainder of the conference games in late August.
2014-15 men's basketball season tickets are on sale now. There are three available upper level price levels for season ticket holders: $176, $230 and $466. Season tickets at these three price levels include savings of $78-$168 off the single-game ticket price. UVa faculty and staff may purchase up to four season tickets at an additional 20 percent discount.
All courtside seats and lower level seats cost $466 and require an annual contribution to the Virginia Athletics Foundation (VAF) and a gift to the John Paul Jones Arena project.
For more information or to purchase season tickets, fans should contact the Virginia Athletics Ticket Office at 1-800-542-UVA1 (8821). Fans can also purchase tickets online at VirginiaSports.com or in-person at the Virginia Athletics Ticket Office in Bryant Hall at Scott Stadium.