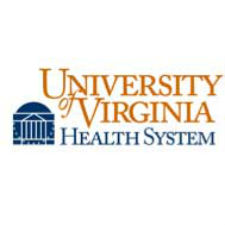 Two University of Virginia Health System physicians helped draft new national recommendations for reducing the risk of sudden infant death syndrome (SIDS) and other sleep-related infant deaths.
UVA Children's Hospital pediatrician Rachel Moon, MD, served as lead author of the new policy statement from the American Academy of Pediatrics, while UVA's Fern Hauck, MD, MS, served as a co-author. The new guidelines have been published online and will appear in the November issue of Pediatrics.
"We want to share this information in a way that doesn't scare parents but helps to explain the real risks posed by an unsafe sleep environment," Moon said. "We know that we can keep a baby safer without spending a lot of money on home monitoring gadgets but through simple precautionary measures."
The AAP guidelines include:
Babies should be placed on their back to sleep on a firm surface, such as a crib or bassinet, with a taut sheet.
Babies should receive as much breast milk as possible for as long as possible.
Babies should share a bedroom but not the same sleeping surface with parents, preferably until the baby turns 1 but at least for the first six months. Room sharing decreases the risk of SIDS by as much as 50 percent, according to the AAP.
Babies should never be placed on sofas, couches or cushioned armchairs.
Parents should avoid use of soft bedding, including crib bumpers, blankets, pillows and soft toys. The crib should be bare.
Parents should avoid exposing babies to smoke, and mothers should avoid alcohol and illicit drugs.
Approximately 3,500 infants die annually in the United States from sleep-related deaths, including SIDS, ill-defined deaths and accidental suffocation and strangulation.
More details on the new guidelines are available at the AAP website.