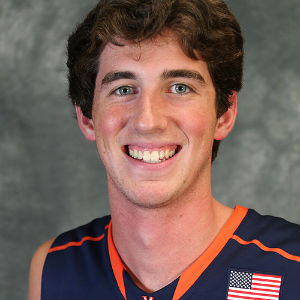 Virginia's Caid Kirven (Raleigh, N.C.) was named to the 2014-15 National Association of Basketball Coaches (NABC) Honors Court on Thursday (July 30).
The NABC Honors Court recognizes men's collegiate basketball student-athletes who excelled in academics during the past season. In order to be named to the Honors Court, a student-athlete must be a junior or senior and have a cumulative GPA of 3.2 or higher at the conclusion of the 2014-15 academic year. The NABC Honors Court recognizes the talents and gifts that honorees possess off the court and the hard work they exhibit in the classroom.
Kirven, a kinesiology major, was also named to the ACC Academic Honor Roll for the second time this season. Kirven has appeared in 29 games during his three-year career at Virginia.
The NABC Honor Court honored a record 1,000 student-athletes from more than 350 colleges and universities in 2014-15.