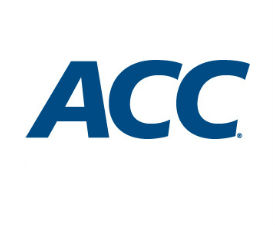 North Carolina sophomore Marcus Paige has been voted the Atlantic Coast Conference Basketball Player of the Week, while Duke's Jabari Parker earned ACC Rookie of the Week honors for the fifth consecutive week.
Paige averaged 15.3 points and 5.0 assists in leading the Tar Heels to three ACC victories. The Marion, Iowa, native scored 16 of his 20 points in the second half in leading UNC to a comeback win at Florida State. Paige also had seven assists, no turnovers and four steals against the Seminoles. He nailed three 3-pointers and another jumper in a span of 3:17 to break a 57-all tie and give Carolina a 70-62 lead. Paige scored all 13 of his points vs. No. 5 Duke in the second half, including a pair of baskets with 2:11 remaining (a jumper) and with 1:30 left (a twisting drive between three Blue Devil defenders) that gave UNC a 66-62 lead. The Tar Heels trailed in the Duke game by seven points at the half but, led by Paige, outscored the Blue Devils 44-29 in the second half. Paige had 13 points, four assists, no turnovers and two steals in Saturday's win over Wake Forest. The UNC point guard helped the Tar Heels shoot a combined 59.6 percent from the floor in the second half in their three wins.
Duke's Parker averaged 17.3 points, 11.7 rebounds and 2.0 blocks per game as the Blue Devils posted a 2-1 record while playing three games in five days. The Chicago native was 19-of-34 (.559) from the field, including 3-of-4 (.750) from three-point range, in road contests against Georgia Tech (W, 68-51) and North Carolina (L, 74-66), as well as a home game against top-ranked Syracuse (W, 66-60). Parker opened the week with 16 points, 14 rebounds, three blocks and a steal in the win over the Yellow Jackets. He added another double-double with 17 points and 11 rebounds to go along with two blocks and a steal against North Carolina. Parker capped of the week with a game-high 19 points and 10 rebounds in a six-point win over No. 1 Syracuse. He was an efficient 6-of-8 from the field, including 3-of-3 from three-point range, against the Orange. Parker made several plays down the stretch in the closely-contested game against the Orange, including a tip dunk over two Syracuse players with 4:29 remaining to give Duke a six-point cushion. After Syracuse cut the deficit to one, Parker added a layup in traffic to push the lead back to three points and came away with a big rebound in the lane on Syracuse's following possession. Parker leads the ACC with 11 double-doubles and rebounds (8.8 rpg.), while ranking second in scoring (19.1 ppg.) and third in field goal percentage (.483).
Paige was named the ACC Player of the Week for the third time this season after also earning mention on Nov. 25 and Dec. 16. Parker has 11 total ACC weekly honors, having been named ACC Rookie of the Week nine times and ACC Player of the Week twice. Georgia Tech's Kenny Anderson (1990) and North Carolina's Tyler Hansbrough (2006) share the record for ACC Rookie of the Week selections with 10.