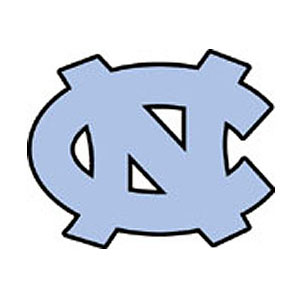 Remember when North Carolina was 1-4 in the ACC? This was after UNC had beaten Michigan State and Kentucky in nonconference play, and also lost to UAB and Belmont.
Who were these guys in powder blue? World-beaters or also-rans?
Then Carolina ran off an 12-game ACC winning streak. OK, they were world-beaters. That 1-4 start, the losses to UAB and Belmont, those were aberrations.
Then came the loss at Duke last week. No shame in that. Regular-season ACC champ Virginia lost at Duke. Lots of teams lose at Duke.
But what about this ugly loss to Pitt in the ACC Tournament to Pitt on Friday? And don't let the final score fool you. This wasn't a five-point game. Pitt went 6-of-16 from the line in the final two minutes. This game was a 20-point blowout that the Heels made look good.
So which is it? Jekyll or Hyde? World-beaters, or also-rans?
"I think we were starting to play our best basketball kind of maybe seven or eight games into the streak, and then we had a little bit of slippage in our overall intensity and making every play matter, and that showed up in the last couple of games more so than the games we were able to edge out and win," said point guard Marcus Paige, who scored 27 points, but was held in check early when Pitt was building its big lead.
"I don't think we played great against Virginia Tech. We didn't play great against Notre Dame, and obviously the past two games we didn't play great. We're still doing things well. I think our confidence isn't all a loss. We just got to get back to work and fine tune some things and understand that you got to come ready to play against anyone for 40 minutes, not for 10," Paige said.
Coach Roy Williams said Paige put it pretty well.
Ol' Roy's two cents: "This is the answer I gave somebody after three or four games when they were saying that North Carolina, North Carolina State and Duke, was I worried, I said, "Don't bury us yet." I'd say the same thing right now. "Don't bury us yet." We've still got some play left," Williams said.