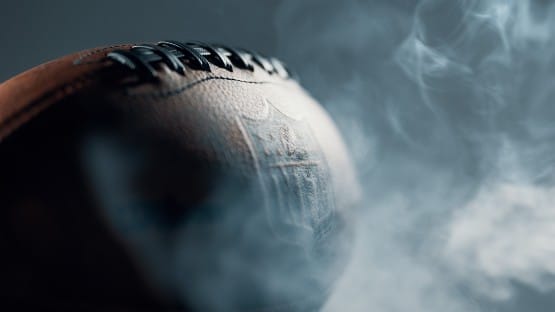 Baltimore Ravens QB Tyler Huntley is going to the Pro Bowl, which, what, Nathan Peterman had something better to do this weekend?
I thought up that line assuming that Peterman isn't in the NFL anymore, because why would he be, but my god, he is, and he even started a game this year for the Chicago Bears, who should be relegated to the USFL next year for that unpardonable sin.
Back to the wailing and gnashing of teeth over Huntley, who started four games for the Ravens this season, and is clearly nowhere near being worthy of any kind of recognition.
Isn't the story here more, why do we still have a stupid Pro Bowl?
Sure, the NFL dialed it back a bit, recognizing that no one watches the annual all-star game because the players don't want to go anywhere near all-out given the risk of injury.
Now the big deal is a flag football game, which still carries with it the chance that some guy will tear an ACL in a non-contact injury, since that's how ACL tears usually happen.
The Pro Bowl has long since been the kind of honor that guys want to get mainly because it usually means they get some sort of incentive bonus, assuming they have even a halfway decent agent, and a free trip to Hawaii or, of late, Las Vegas.
The game, though, nah, that's OK, I'll keep myself intact for OTAs, thank you very much.
That said, then, why is Tyler Huntley a Pro Bowl replacement QB again? Because the AFC needs a backup in case something happens to (checks notes) Trevor Lawrence and Derek Carr in the flag football game?
I think Peyton Manning, the coach of the AFC flag football team, could figure out what to do if that ended up being the case.
It's a flag football game, for chrissakes. Nobody cares.