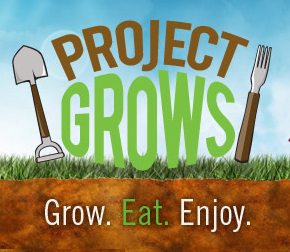 Project GROWS announced Thursday the hire of Tom Brenneman as its new Executive Director. Brenneman will start on the job on Monday, Jan. 20.
"We are thrilled to have Tom come on board," Project GROWS Board President James Goalder said. "Tom's experience and qualifications made him an easy choice and we can't wait to see everything he accomplishes."
Project GROWS is a non-profit, educational farm for youth located in the Central Shenandoah Valley. The mission is to improve the health of children and youth in Staunton, Waynesboro and Augusta County through garden-based food education and extending access to local and nutritious food.
The non-profit offers field trips that immerse students in a hands-on, experiential  learning environment where they can make connections between the classroom and their  discoveries on the farm.
With the help of volunteers, Project GROWS cultivates four acres of fruit and vegetable production emphasizing ecological practices. Produce from the farm travels into the community through Community Supported Agriculture shares, partnerships with public  schools and local restaurants, and finally through individual sales made at farmer's markets  situated in underserved communities.
In addition, Project GROWS is proud to offer several healthy food incentive programs and Farm to School tastings in local school cafeterias throughout the area.
With an MA in sociology from American University, his work with the Sustainable Food Initiative at  Eastern Mennonite University and other civic groups, Brenneman has a record of working alongside inter-generational residents and diverse communities of the Shenandoah Valley.
Brenneman has demonstrated numerous successful partnerships, such as building The Farm at Willow Run from scratch at the Virginia Mennonite Retirement Community in Harrisonburg, a four-acre, farm-to-table program serving 1,600 meals daily.
"I'm very excited to come on board to work with the amazing staff and board of Project GROWS," Brenneman said. "I'm the one who is excited to see where we GROW as a team with the amazing  work underway and the strength of Project GROWS' mission and impact! I'm humbled to share in this opportunity and eager to join as a member of the team in this new season of growing, learning and community impact with Project GROWS."