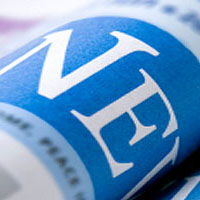 The new Thoroughbred Heritage Horse Show, which will be held July 25-27 at The Meadow Event Park, will highlight the versatility of former race horses in the show ring while showcasing the illustrious history of the venue.
The show will take place on the very grounds where legendary Triple Crown winner Secretariat first learned to gallop. The participating horses are off-track Thoroughbreds, or OTTBs, that have been retrained for new careers. They will compete in such classes as hunter, jumper, dressage, side saddle, Western and combined training, as well as in model and lead line classes. The show will award more than $4,000 in prize money. Admission is free to spectators.
"The Meadow is hallowed ground for any Thoroughbred lover or American racing enthusiast," said show coordinator Krista Hodgkin. "The Meadow Event Park was an obvious choice for an OTTB show, and we are thrilled to be the first to do so."
Though Secretariat is the most famous Meadow Thoroughbred, the farm produced many notable horses over the years. Riva Ridge, Hill Prince, First Landing, Sir Gaylord, Cicada and Somethingroyal, Secretariat's mother, are just a few. To honor that legacy, the Thoroughbred Heritage Horse Show will feature a special ceremony presenting descendants of The Meadow's champions. More than 15 horses have been signed up to participate, and more are expected.
In keeping with its mission to help retired race horses, the show will donate 60 percent of its profits to the Thoroughbred Retirement Foundation at James River. The farm currently cares for 21 horses, including a Secretariat grandson and great-grandson. Both descendants will attend the show, as will representatives of other groups that find homes for off-track Thoroughbreds.
On July 26 Leeanne Ladin, The Meadow's Secretariat tourism manager and co-author of Secretariat's Meadow – The Land, The Family, The Legend, will conduct narrated tours of the Caroline County property's historic sites. She also will sign books and offer an array of official Secretariat merchandise. Show details are available at facebook.com/thoroughbredheritagehorseshow.