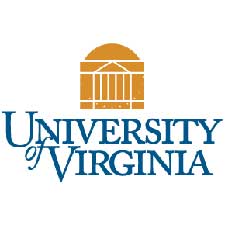 Swahili is the most widely spoken language in Africa and its footprint has extended to the University of Virginia, where for the first time students can fulfill their four-semester language requirement by studying the Bantu language.
Why Swahili? "No institution that claims to have an international agenda will have any legitimacy without offering any African languages," said Deborah McDowell, Alice Griffin Professor of English and director of the Carter G. Woodson Institute for African-American and African Studies.
McDowell said UVA chose Swahili because of the large concentration of people speaking it in the world. UVA already offers beginning Swahili to ROTC cadets through a State Department program that supports education in so-called "critical languages" spoken around the world.
"The fact that the government recognizes that people need to speak this language is an indication of its importance in the geopolitical arena," McDowell said.
Anne Rotich, who is from Kenya, is teaching three sessions of Swahili to 23 students, both graduate and undergraduate. "Most of the students are first-years. There is also a student studying linguistics and an education major," she said.
College of Arts & Sciences Dean Ian Baucom, who was raised in South Africa and holds a graduate degree in African studies from Yale University, was an early supporter of the new initiative.
"This is really a result of the forward thinking of the dean, who is an Africanist himself," McDowell said. "He understood right away that this is a no-brainer."
K'iche', a Mayan dialect spoken by about 1 million people in the western highlands of Guatemala, is also new this fall and comes with a twist. Students are learning the language from an instructor based at Vanderbilt University.
The course is made possible by U.Va.'s Institute for World Languages, part of a partnership that also includes Duke University and was expanded this year to include Vanderbilt. Each school offers a less-commonly taught language. U.Va. gives instruction in Tibetan and Duke teaches Haitian Creole.
On a recent afternoon, several U.Va. students filed into a telepresence room in Clemons Library to learn words and phrases in K'iche'. Prompted by the instructor, who was beamed into the room from Nashville, students repeated the K'iche' words for "horse," "deer" and "firewood" and strung phrases together.
Miao-fen Tseng, director of the institute, said the arrangement is a win for all of the partners.
"With this institutional initiative, we are able to leverage innovative technologies in language acquisition and explore and maximize resources that are unique in each institute," she said.
The institute launched in the fall of 2013. It holds its largest event of the year Oct. 30 in conjunction with International Education Week, an initiative of the State Department. The fall symposium, open to the public, runs from 9:30 a.m. to 4 p.m. in Newcomb Hall. It features a welcome from Baucom and sessions on technology in language acquisition and learning. Last year's symposium drew more than 1,000 participants.