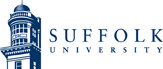 A win in Iowa and an endorsement from 2008 Republican nominee John McCain did not provide a bounce for Mitt Romney in New Hampshire, according to the latest Suffolk University/7News two-day tracking poll. Romney dropped 2 percentage points, though he still holds a commanding lead with 41 percent of likely voters in the Jan. 10 Republican presidential primary.
It is the first time in four daily tracking polls that Romney has dropped below 43 percent.
Romney is followed by Ron Paul (18 percent), who jumped 4 percentage points, and Rick Santorum (8 percent), who is up 2 percentage points and has shown an increase for three straight days.
Newt Gingrich (7 percent) dropped into fourth place and is tied with Jon Huntsman (7 percent).  Michele Bachmann, who suspended her campaign yesterday, Rick Perry, and Buddy Roemer combined for just 2 percent while 17 percent were undecided.
The poll follows a full page ad in the Union Leader of Manchester, N.H. run yesterday by Gingrich depicting Romney as a "timid Massachusetts moderate."
"This is the first full day that voters had the opportunity to digest the final results of the Iowa caucuses," said David Paleologos, director of the Suffolk University Political Research Center in Boston.  "The result is that the same three winners in Iowa are the top three contenders in New Hampshire."
Romney's drop was driven by the three conservative counties of Belknap, Merrimack, and Strafford in central New Hampshire, where his 16 point advantage over Paul shrunk to just an 8 percent lead while Santorum grew to 10 percent there.
Paul is winning 24 percent of Independent voters, which is limiting Jon Huntsman's ability to grow with Independents.  Despite improved strength, Paul still trails Romney by 13 percentage points among Independents.  Santorum is now winning 13 percent of conservatives and 13 percent of women ages 18-44 years as he sets his sights on Paul.
"The profile of the remaining undecided voters may pose a problem for Santorum.  Only 29 percent of those undecided voters said that their values were similar to the tea party and only 36 percent of these undecided voters identified themselves as conservative," said Paleologos.