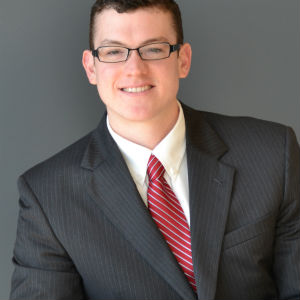 The City of Staunton announces the selection of Courtland Robinson as assistant director of economic development. With a background in economic development and downtown revitalization, Robinson brings experience with local governments and public-private organizations in the Shenandoah Valley.
Robinson comes to Staunton after working for the Shenandoah Valley Regional Airport (SHD). As a graduate assistant with James Madison University, Robinson also served with harrisonburg downtown renaissance (HDR), the Shenandoah Valley Partnership (SVP), James Madison University (JMU) and the Central Shenandoah Planning District Commission (CSPDC). In these positions he provided research, web and social media support, marketing assistance, policy analysis and grant writing.
"We are very pleased to welcome Courtland to the Staunton team. His strong knowledge of the region, combined with his background in urban planning and economic development make him an excellent choice," says Bill Hamilton, Director of Economic Development.
Robinson holds a B.S. in Urban and Regional Studies from Virginia Commonwealth University, where he concentrated in Urban Planning. In May, he will earn a master's degree in Public Administration from James Madison University.
Robinson replaces Amanda Glover, who left the City of Staunton to accept the position of director of economic development in Augusta County last August.
The Staunton Department of Economic Development was founded in 1988 to attract private sector investment and create jobs. Staunton's economic development strategy calls for bridging the private and public sectors in order to foster business location and retention, nurture entrepreneurship, and promote placemaking and community development. The city is part of the recently formed Staunton-Waynesboro Metropolitan Statistical Area (MSA). In 2011, Site Selection magazine ranked it as one of the "20 Strongest-Performing Micropolitans in America."