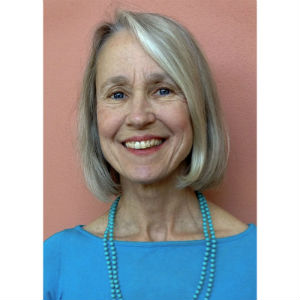 April Moore, the Democratic Party nominee for Virginia State Senate in the 26th District, celebrated the decision of the United States Supreme Court yesterday upholding the constitutionality of commissions created to fight gerrymandering.
Terming gerrymandering – politicians drawing voting districts for their political advantage — a "theft of the people's power," Moore, who is challenging Republican incumbent Mark Obenshain, vowed to work to eliminate the practice as one of the goals of her election.
"Gerrymandering is one of the ways that power in our democratic system is being stolen from the people," Moore declared.
"As Justice Ginsburg wrote for the majority yesterday, it 'runs up against the Constitution's animating principle that the people themselves are the originating source of all the powers of government.'
"This theft of the people's power is still a problem here in Virginia. In our state, by rigging the drawing of district lines for their own advantage, the politicians are able to choose their voters.  But of course it is the voters who are supposed to choose their elected representatives," Moore said.
"As this district's representative in the Virginia State Senate, I promise to do everything I can to restore this power to the people."
She asked that those who shared her position let her office, the media, and commissions studying the issue know so that "a groundswell of support can be marshaled to end gerrymandering."