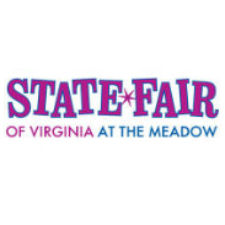 Now through Sept. 22 fairgoers can save $3 or more—and streamline their trips to the State Fair of Virginia—when they buy advance tickets and ride wristbands from ticket partner Walgreens.
Tickets and Unlimited Ride Wristbands will be available at participating Walgreens locations throughout Virginia. A list of participating Walgreens locations is available online at StateFairVa.org. Advance-price ticket sales will run through 11:59 p.m. on Sept. 22.
"We enjoyed a wonderful partnership with Walgreens last year and look forward to working with them as a ticket outlet again this year," said Marlene Pierson-Joliffe, the fair's executive director. "Walgreens stores are conveniently located in our core market area, and that allows our fairgoers to purchase tickets in advance and save not only money, but also time."
New this year is an express lane at the fair's Ticket Plaza for customers with advance tickets.
Advance tickets are $12 for adults and $8 for youth 5-12 and seniors 60 and older and are good any day during the fair. Children 4 and younger will be admitted free. Discounted tickets also can be purchased in advance online at StateFairVa.org through Sept. 22.
Rides are not included in fair admission, but ticket-buyers can save $5 at Walgreens and online when they purchase advance vouchers for Unlimited Ride Wristbands. Advance wristbands are $20.
Regular-priced fair tickets can be purchased at Walgreens and online, as well as at the fair, Sept. 23 through Oct. 2. Season passes are $40 and available exclusively online through Sept. 20. For more ticketing information, visit StateFairVa.org.
The 2016 State Fair of Virginia will run from Sept. 23 through Oct. 2. Information is available atStateFairVa.org.
The State Fair is held each fall at its permanent home at The Meadow Event Park in Caroline County. The fair's mission is to increase agricultural and natural resource awareness and interest through educational programs, exhibitions and competitions in a fun, family-friendly setting.